The systems integrator
Our expertise enables us to handle projects of every size and provide you with a highly qualified team of experienced engineers and managers. As systems integrator, we provide the time, talent and technology required to turn your vision into reality – from initial plan to completed project.
Adding value at every level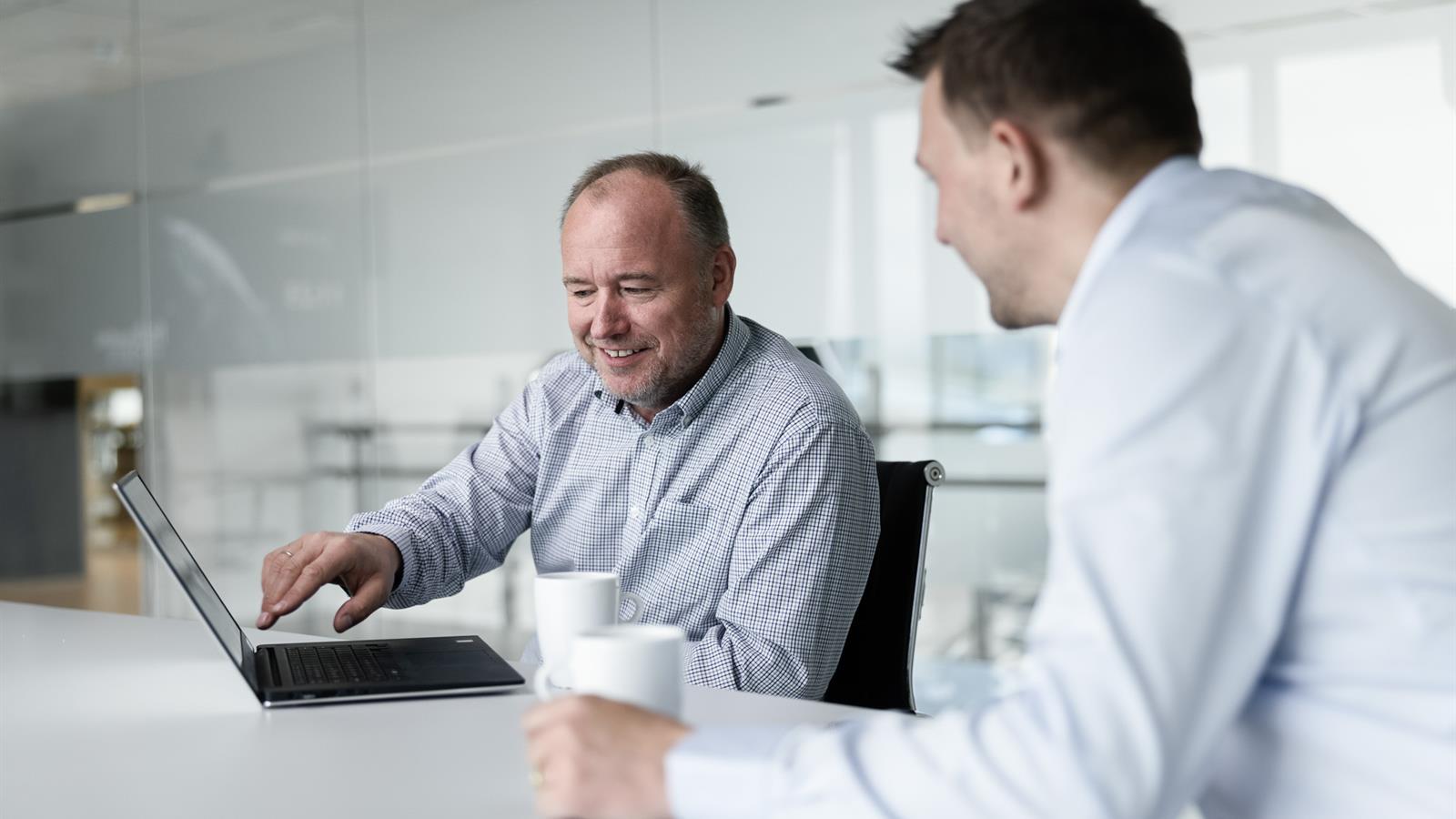 The complexity of planning, designing and constructing a fish processing facility requires specialised expertise. Systems integration is all about adding value to your system by connecting subsystems and making a complex automated facility function seamlessly. A turnkey solution demands a single underlying platform that can integrate units from different suppliers and make everything work smoothly together through one interface. It is for this reason that we have developed Optimar Commander, a digital platform that provides a complete overview of the processing operation.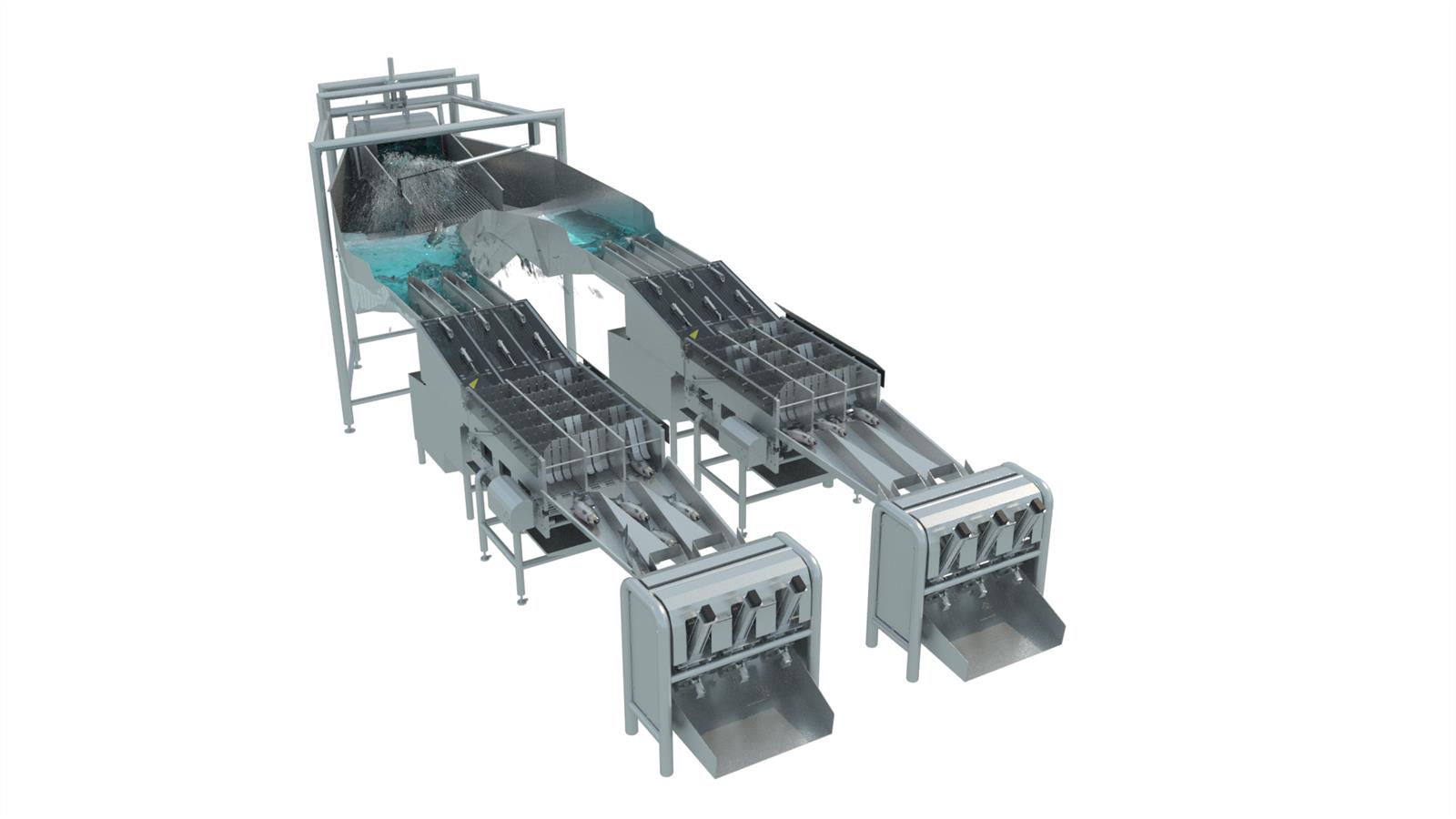 Systems integration is the key to an efficient factory, but knowing how to bring everything together in a single, unified solution is a specialist skill. Our expertise enables us to handle projects of every size and provide you with a highly qualified team of experienced engineers and managers. We look after every aspect of the process, from planning and design to purchasing, assembly and final report. Each step in close cooperation with you, the customer. Our aim is to create the best solution and give you the best value.
Success is in the details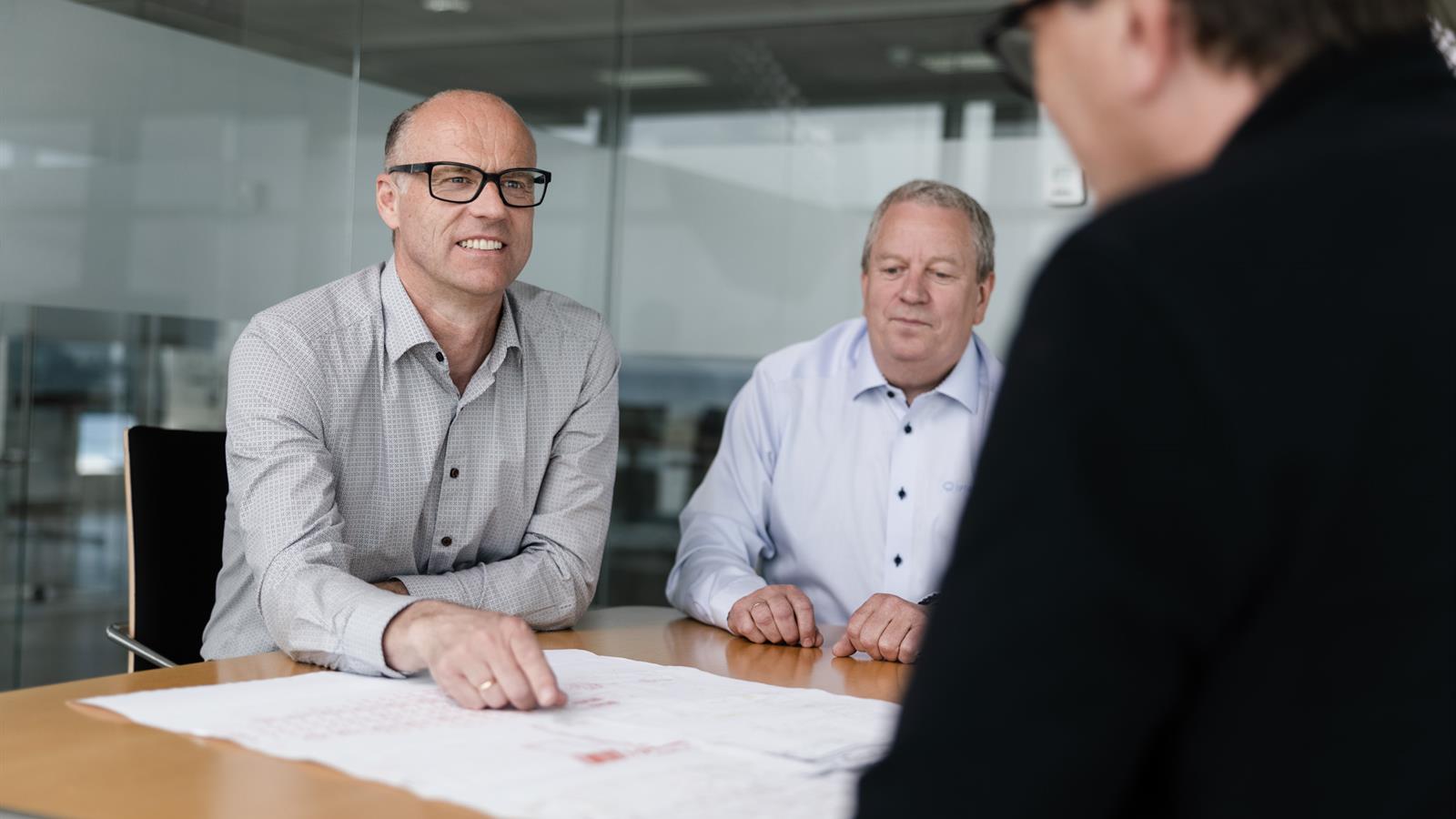 The role of the systems integrator is to make sure the preferred components and subsystems work together seamlessly. An Optimar systems integrator's main focus is to create value for the customer by managing and completing the project successfully. To do that they are involved from day one of a vessel's planning phase, working with ship designers and owners to develop customised solutions that are both efficient and cost-effective.
Every detail is worked out in advance to ensure optimal conditions for each of the processing facility's many subsystems. In addition, the systems integrator coordinates the production and assembly of the entire seafood processing plant. The result is a seamless and reliable system that is integrated into a single digital platform.
Highly skilled and experienced personnel
Our team consists of well-qualified, highly trained personnel with extensive experience of managing complex projects.
Maximum value for budget
Our knowledge of different products and industrial sectors makes sure you get the best value in all areas.
Supplier-independent support
With our solution you have the freedom to integrate products from whichever vendor you prefer.
Reliability under extreme conditions
We deliver reliable solutions and products that have been tried and tested to operate under the harshest conditions on Earth.
International organisation
We can handle complex projects from planning to completion, including the purchasing, production and assembly of component systems. With 425 employees in Norway, Spain, Romania and the USA, Optimar is set to serve customers all around the world.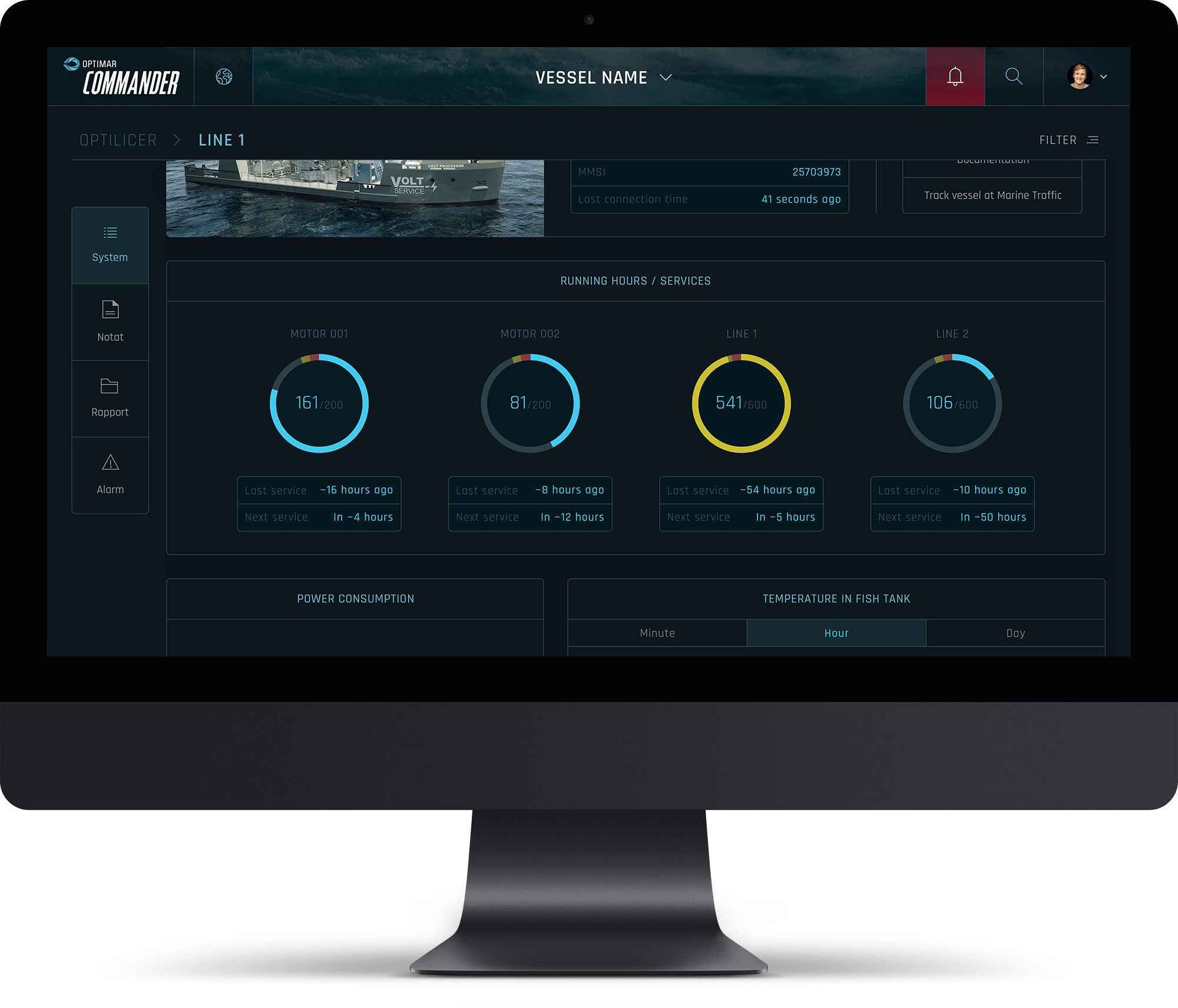 What role does Optimar Commander play in all this?
The integration of the factory's physical components is not the only important aspect. In addition, there is the digital element, an area in which we have taken a quantum leap in recent years with the development of our own proprietary software. It is primarily through this software that all the various systems are integrated. Everything is tied together via a single control system, called Optimar Commander, and all the data collected is used to continually monitor and optimize the factory's various components.
Commander is a control system that ties everything together to form an operationally robust solution, one that is essential for both the owner and the actual operators. Added value is also extracted from the data generated, enabling operations to be constantly optimized and production efficiency improved. This has a direct impact on the bottom line, as well as providing environmental benefits.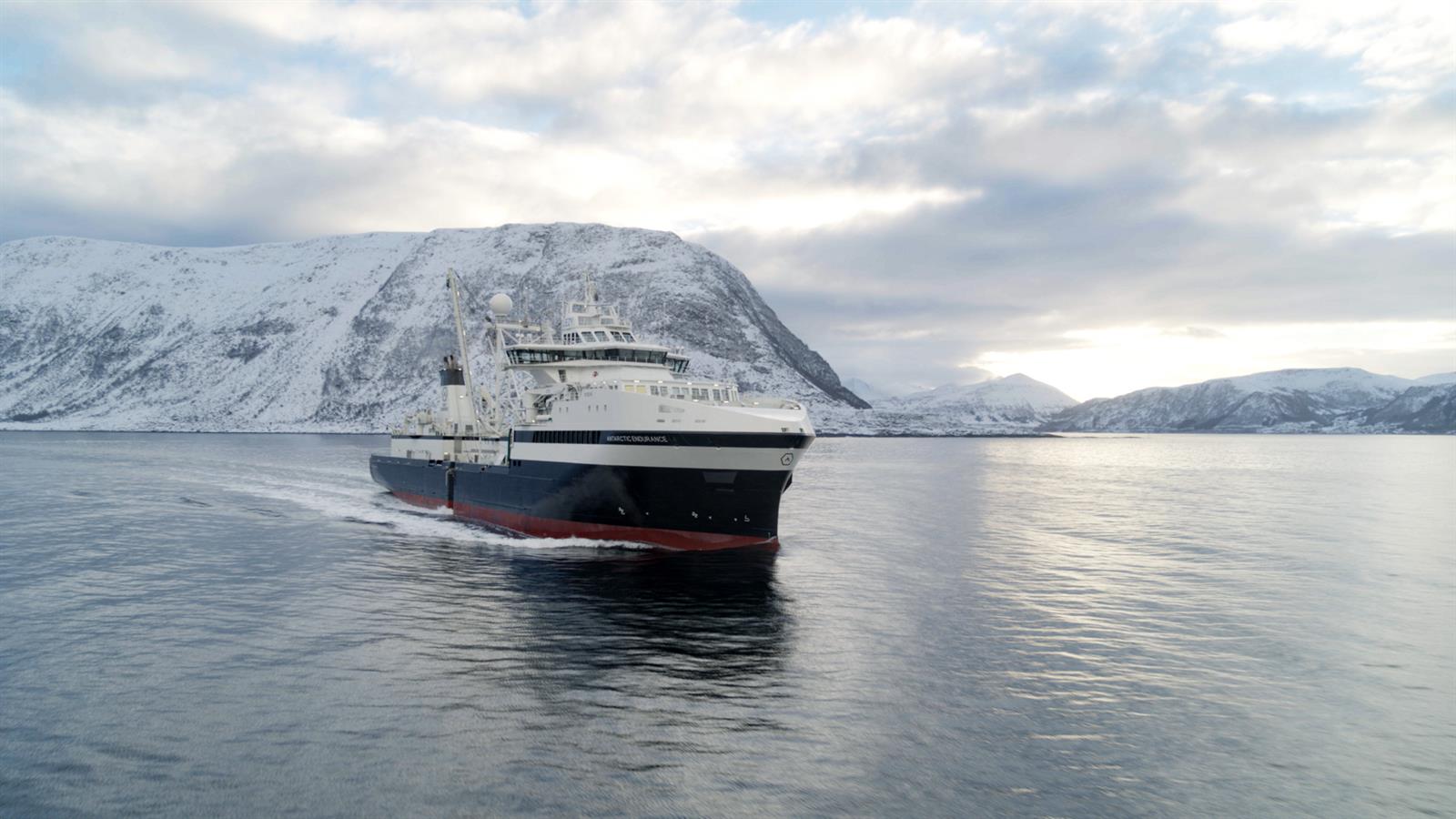 Antarctic Endurance
World's First Purpose-Built Krill Harvesting Vessel
Aker BioMarine's new flagship, Antarctic Endurance, is a purpose-built krill harvesting and processing vessel, designed and equipped for maximum energy efficiency and to tackle the numerous challenges that operating in the Antarctic entails.
The vessel measures 130m in length and 23m in the beam. It is equipped with state-of-the-art technology for environment-friendly operations. Utilising a number of innovative onboard processes and technologies, the vessel is 30 per cent more environmentally efficient than existing trawlers.
Optimar has served as systems integrator for the seafood processing facility aboard the Antarctic Endurance, taking care of every aspect of the factory, from planning and design to assembly and implementation. The factory consists of many different units from various vendors that Optimar has integrated into a complex system, tailor-made for handling and processing krill.
The processing plant aboard the Antarctic Endurance is made up of many different 'unit operations' and it would have been very complicated for us to handle lots of different suppliers and ensure that all these systems talked to each other. Being able to work with a partner such as Optimar, who ensured that all the other subcontractors delivered a completely seamless solution, was therefore extremely effective.
CEO, Aker BioMarine
Turn vision into reality
Systems integration is about converting an array of different components and solutions from various suppliers into a unified whole. As systems integrator, we provide the time, talent and technology required to turn your vision into reality – from initial plan to completed project.