Aquaculture Biomass Monitor
Makes it easy to estimate the size of
the biomass in the net pen
Online monitoring of fish welfare in the net pen
Aquaculture Biomass Monitor is the new generation fully automated sonar system for biomass measurement in the net pen aquaculture. The ABM collects data from thousands of fish per day to be analyzed and presented in customized reports. This will help the farmer to increase feed efficiency, detect fish weight, monitor behavior and vertical stratification, as well as giving an analysis of the daily growth of the net pen populations.
The technology is based on proven scientific split beam active acoustic technology, used for decades in for open-ocean fish stock assessment. Over 10.000 hours of net pen data have been collected, analyzed and calibrated with slaughter reports to develop the accurate fish size estimation software.
Why choose the Aquaculture Biomass Monitor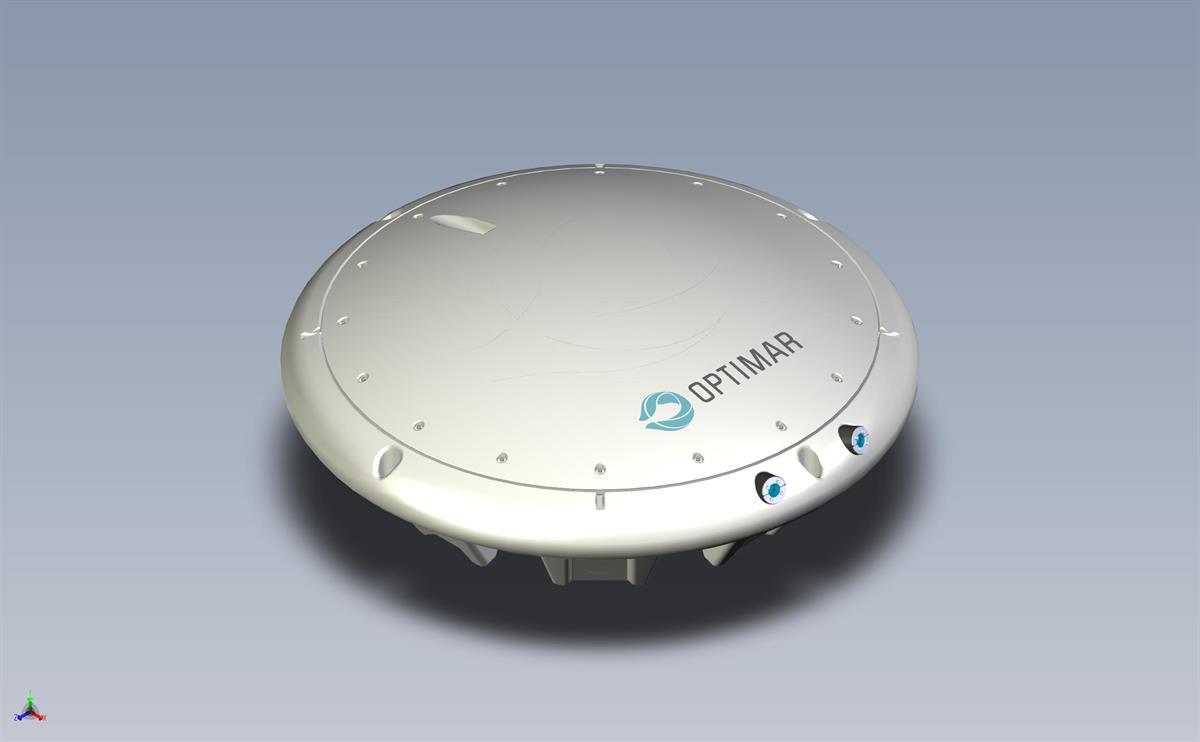 Daily real-time summary reports, updated automatically and transmitted by Internet to feed barge operators and management
Can easily be integrated to Optimar Commander
Fully customizable software
Minimal disturbance of the fish
Easy to use
How the Aquaculture Biomass Monitor works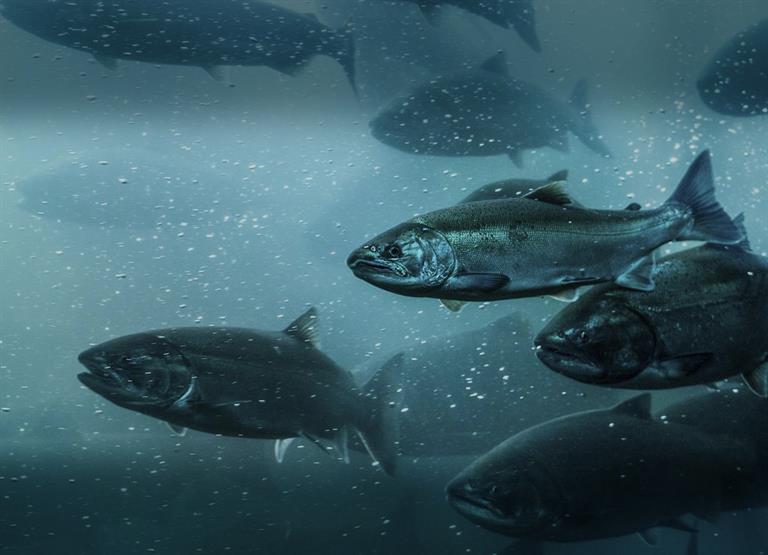 By floating on the surface, the Aquaculture Biomass Monitor gathers information from thousands of fish in the entire water column, automatically calculating the size, depth and swim speed for each fish detected.
The data collected is analyzed and put together in online reports – based on the data you have chosen to be measured.
Daily automated real-time summary reports include
Buoy-mounted system that floats on the surface
No components in the water column interfering with the fish
Fully automated, runs continuously
Requires no manpower once deployed
Detects fish from the entire water column
Large sample volume
Detects 50.000 +/- fish per day
Daily average fish size (kg) and size distribution
Real-time vertical distribution of fish densities
Real-time vertical size stratification of fish
Total fish detection list includes time, depth, fish size and swim speed for each detection
Early warning for escapement and behavioral changes
DT-X Extreme is an autonomous portable scientific echosounder developed to expand your opportunities for data collection.
DT-X Extreme is based on scientific split beam technology. It works as an analytic tool for the fish farmer regarding fish growth, size distribution, vertical stratification and monitoring of swimming speed and other valuable parameters.
It can also be used as a portable system for mobile surveys to assess fish population, biomass and size distribution, or as an autonomous data logger for long-term, fixed station monitoring at rivers, dams or water intakes.
Scientific split beam technology
Internal storage for 30-days of data logging 
Multi-channel, multi-frequency capabilities
Programmable wake/sleep function
Splash-proof construction all stainless connectors
Internal WiFi router and DGPS
Extremely low side lobe transducers (~ -30dB)
MX Aquatic Habitat Echosounder
The portable MX Aquatic Habitat Echosounder simultaneously maps submerged aquatic vegetation, classifies substrate, and collects bathymetry data – generating layered, colored and contoured maps instantly.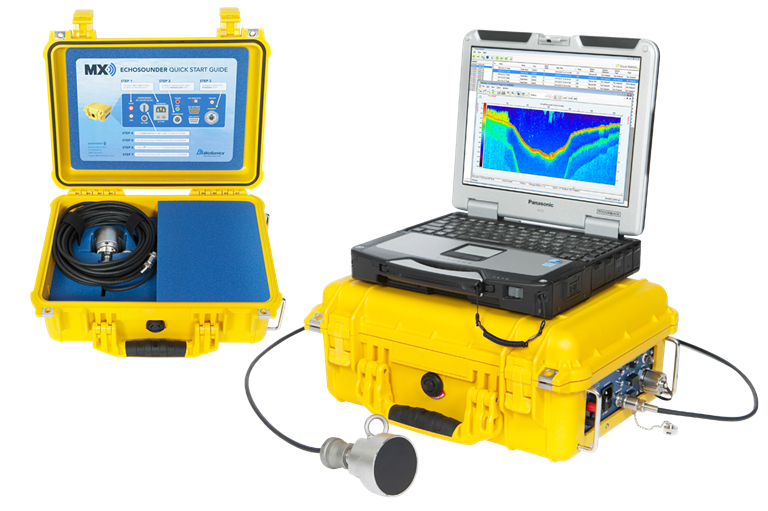 The MX is developed with the goal of being easy to use. This is a complete hardware/software solution, packaged with unique processing and data visualization software. The entire system can be installed and deployed in minutes.
With integrated DGPS, scientific transducer, and a rugged weatherproof housing, the MX system provides a turn-key solution for rapid assessment of submersed plants and substrate classification. It visualizes your results like never before and enables synchronized echogram and map views.
Technical
Transmit Power:
105 Watts RMS
Input power:
12-18 VDC or 85-264 VAC
Draw:
5 Watts
Fuses:
1 Amp AC 1.5 Amp DC
Transmit source level:
213 dB re 1uPa
Pulse length:
0.4ms, Ping rate 5Hz
Range resolution:
1.7cm
Accuracy:
1.7cm +/- 0.2% of depth
Depth range
0-100m
Operating condition:
0-50 °C
DGPS positional accuracy:
≤3m, 95% typical
DGPS velocity accuracy:
0.1 knot RMS
DGPS update rate:
1sec RS232 (GPS in/out)
Dimensions
Echosounder Unit:
37cm x 26cm x 15cm (14.6" x 10.2"x 6")
5.4 kg (12lbs)
Transducer:
8.4cm L x 4.3cm diam (3.3"x1.7")
1.36 kg (3lbs)
Stem threads ½" - NPS
Contact
Do you want to know how the Aquaculture Biomass Monitor or the portable echosoundsystems can help you optimize your business and increase your profits? 

We're happy to explain and show you how it works, so don't hesitate to contact us for more information. 
---
---
---
---