Fish handling with care
- is the heart and soul of everything we do.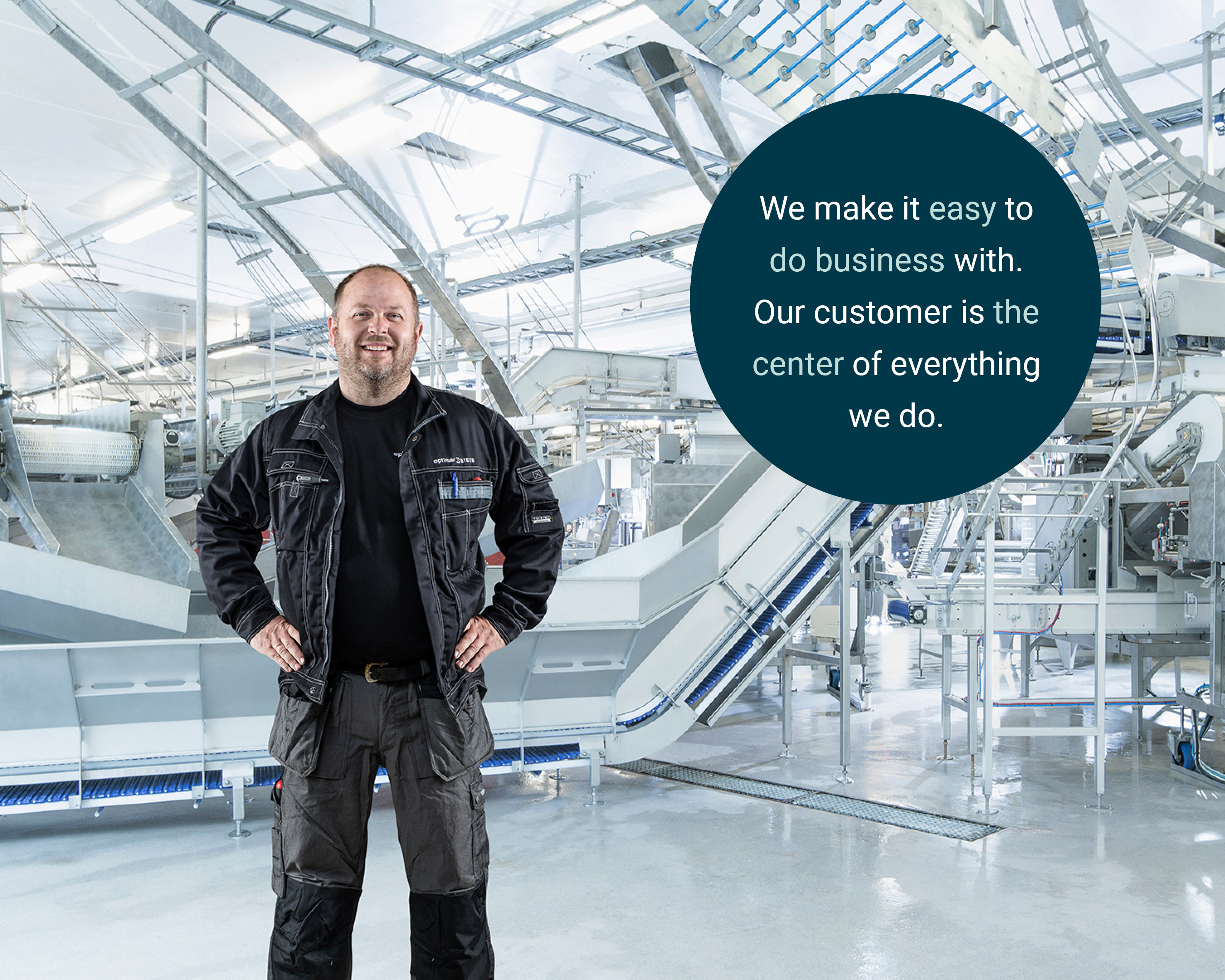 Optimar is a global leader for automated fish processing systems for use on board fishing vessels, on land and in aquaculture. These systems are installed as turnkey projects, either independently or in connection with third-party products. Moreover, as a full-service provider, Optimar offers complementary software products and services – from remote diagnostics and online service through to spare parts, maintenance, and retrofitting.
Aside from our headquarter and manufacturing facility in Ålesund on Norway's west coast, Optimar operates other facilities in Norway, the United States, Spain and Romania. By being in the heart of The Norwegian seafood cluster, close to our customers and partners, we are able to be in front on innovations and product development. We are a global company and deliver to customers in more than 30 countries.
Our Values and Core Behaviours
Our values and core behaviors define and explain the expectations for every employee in their daily work routine. They drive the cultural change towards outperformance and act as the basis for regular performance evaluation, recognition, and placement decisions.