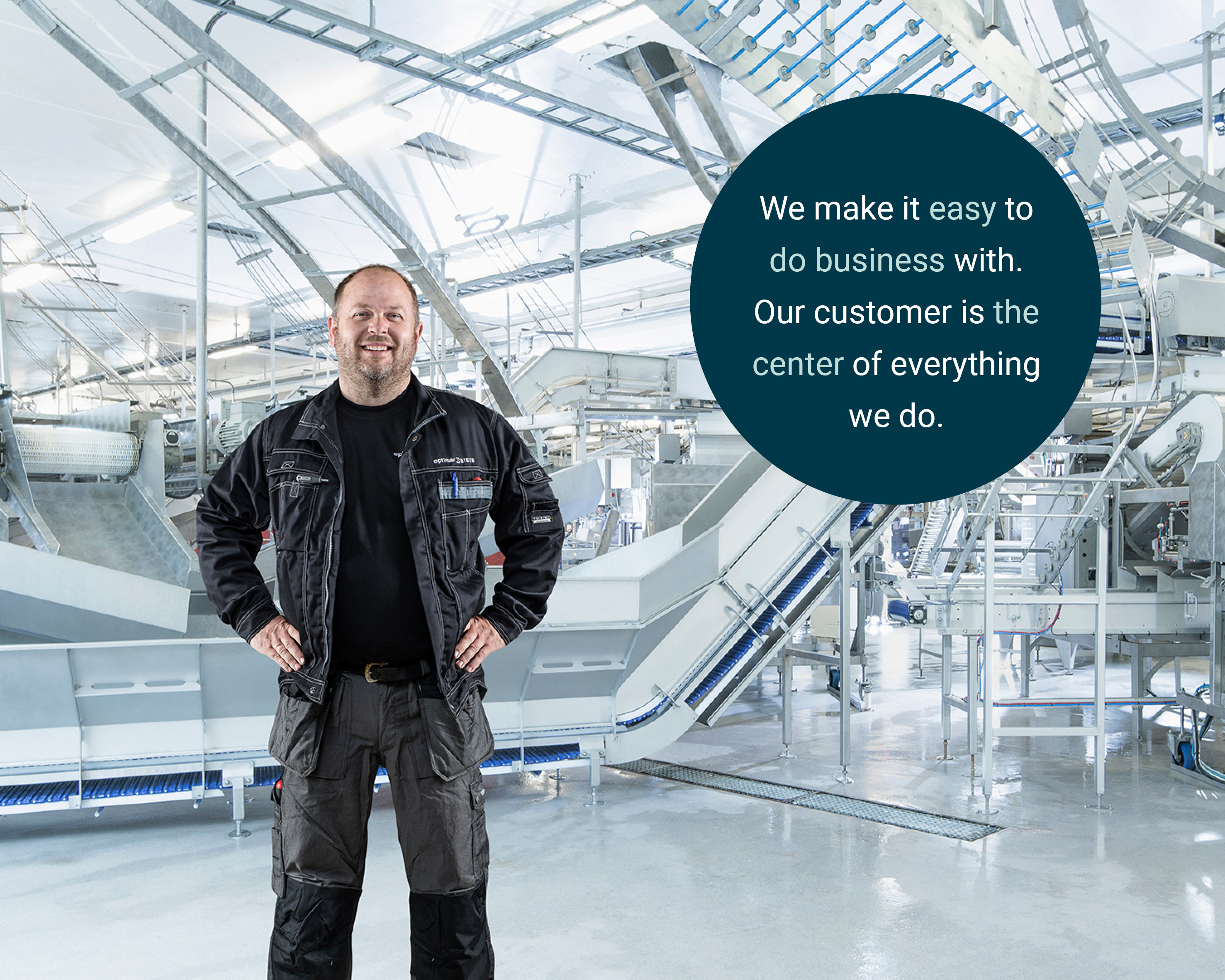 Fish handling with care
is the heart and soul of everything we do. Caring for both quality fish handling and our customers' needs has been a key factor in Optimar's 80-years long history. This philosophy has led us to become a strong, competent and preferred supplier for our customers.
Our custom made systems have innovated an industry traditionally dependent on manual labor. Side by side with our customers, we develop sophisticated automated solutions securing cost-efficiency, animal welfare and the environment.
Optimar is located outside of Aalesund, in the heart of the Norwegian maritime and seafood cluster. A cluster unique and well known for sharing competence and expertise from company to company, making it possible to be in front on innovations and product development. With approximately 500 employees in Norway, Spain US and Romania, Optimar is set to serve customers all around the world.