Another year. Another possibility to look back – before embracing new opportunities. As so many of you, we continued our interactions through Teams and didn

'

t travel much at all. However, we move forward with gratitude and optimism.
We've learned that you can close both small and large contracts with digital tools. In close collaboration with our customers we have continued the innovation of our industry from home, from our offices and then from home again. What once was demanding tasks, is still being automated for a simpler and safer work environment. Both in aquaculture, onboard and onshore.

This pandemic has changed our habits and how we work, but it will never change our heritage. Optimar has been known to be flexible and create value for its customers ever since 1929, and we will carry this mentality no matter what is thrown at us. Because we care. For both people and the planet.

We've learned that we must never lose sight of what's important. Today, and for generations to come. By strengthening our competence internally and continuous education of our employees we will be able to move the industry in the right direction. Optimar is a workplace for growth and development. It is always possible to learn something new and develop your skills. This is something Optimar Academy works on every day.

Fish handling with care.
The demand for efficient freezing systems is increasing. We have to find new ways to move the whole process in a more sustainable direction. The world market is changing. What is harvested in one country, is still finding its way to other continents. But now we have to think about more than maintaining the high quality all the way to the end user. Like, how the products get to the end user. Solutions for export on the world oceans instead of by plane for example.

After all it is about even more than fish handling with care. As a market leader in the fishing industry and a part of the global food chain, it is simply our responsibility to care beyond that. We have to develop solutions for a sustainable management of our resources. Our industry consists of entrepreneurs, innovators and hard working women and men with a close relation to the ocean. It is pressing times and we will make a change together.


However, our focus on fish welfare will continue to shape our deliveries. With increased research in this field, we experience even more focus on humane handling regardless of species. With our electric stunning, we can document humane handling of both fish, crab, lobster and shrimp. This development gives us great hope for what's to come. During 2021 we also delivered our largest Optilice ever. Thermal de-licing avoids the use of chemicals and protects the fish against damage. This will contribute to even less pollution in the sea.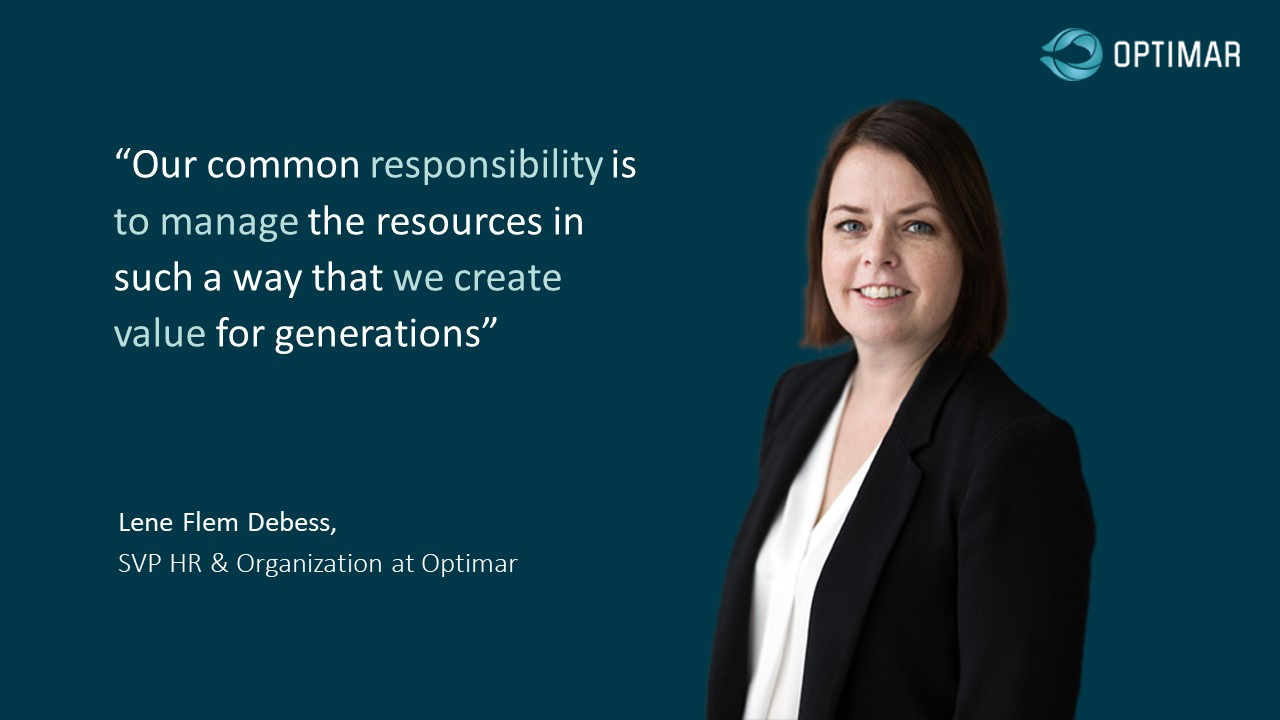 The future is digital.
We are grateful for the way our teams, customers and partners have embraced the digital tools. Still, we are grateful that we were able to attend four large exhibitions before Norway shut down again this December. Aquanor, Seafood Expo, Conxemar and Pacific Marine Expo. It was great to meet old relations and to establish new relations face to face. Let's hope we will see even more of each other in 2022.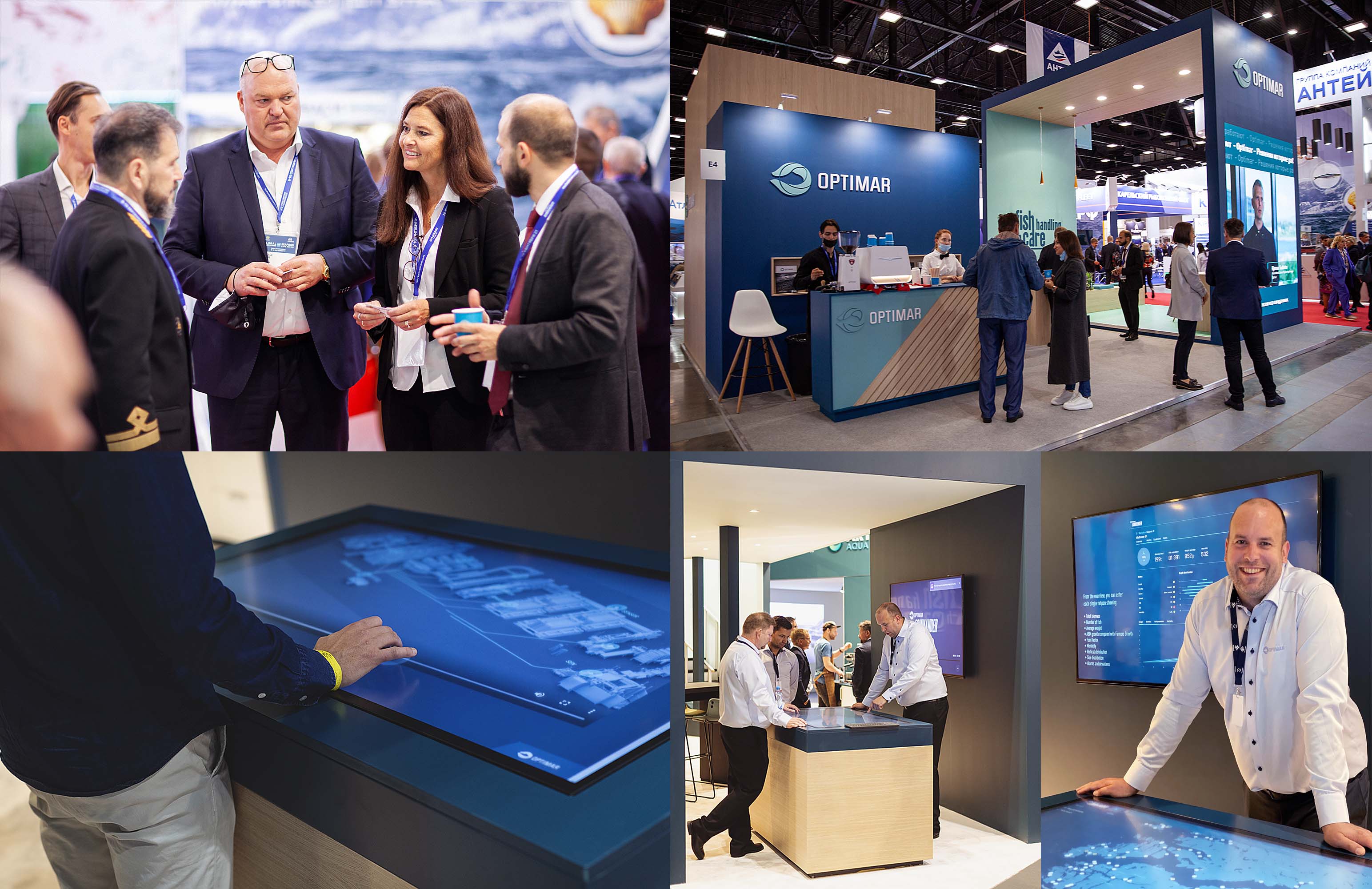 Some snapshots from Seafood Expo in St. Petersburg and Aquanor in Trondheim. Amazing to be out meeting old and new friends and customers.



Moving forward we see the need and wishes for digitalization in our industry. With our software solution, Commander, we track the product from harvest to delivery. This provides operators full control over everything they take out of the sea. With Commander you get automated reports on size, weight, where the fish is caught, time from killing to frozen product, emissions and your factory. Monitoring like this means better decisions.


Remote support makes it possible for us to help users of Commander whenever and wherever. With Commander a team of specialists always got your back. This means less downtime. We have great faith in this solution and know there will be an even bigger need for it in the years to come, due to end consumers that are even more conscious about where the food comes from, and the footprints it leaves behind. Our job is to secure this data and make it simple.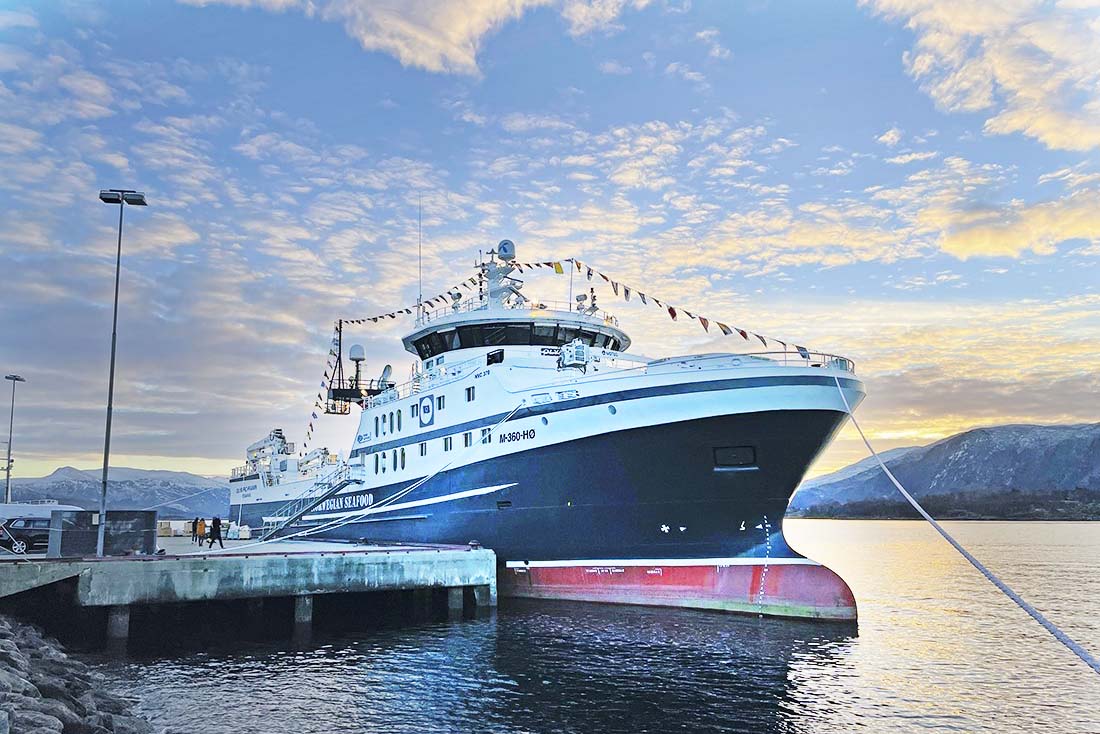 All in all, we face the new year even stronger and more determined. Together we create value for generations - because we care.