Rapid response led to enhanced product quality for M/S Fiskenes.
The crew on board M/S Fiskenes reached out to Optimar in mid-August. They were in the shipyard for a few more weeks and needed help to optimize their factory. Just a few days later, Optimar's engineers entered M/S Fiskenes.
That was Optimar's first meeting with the vessel, as Fiskenes previously used other providers of fish handling systems.
– Our engineers 3D-scanned the room and took measurements. That way we were able to make a tailored solution for the client, Customer Account Manager, Biarte Hånes, explains.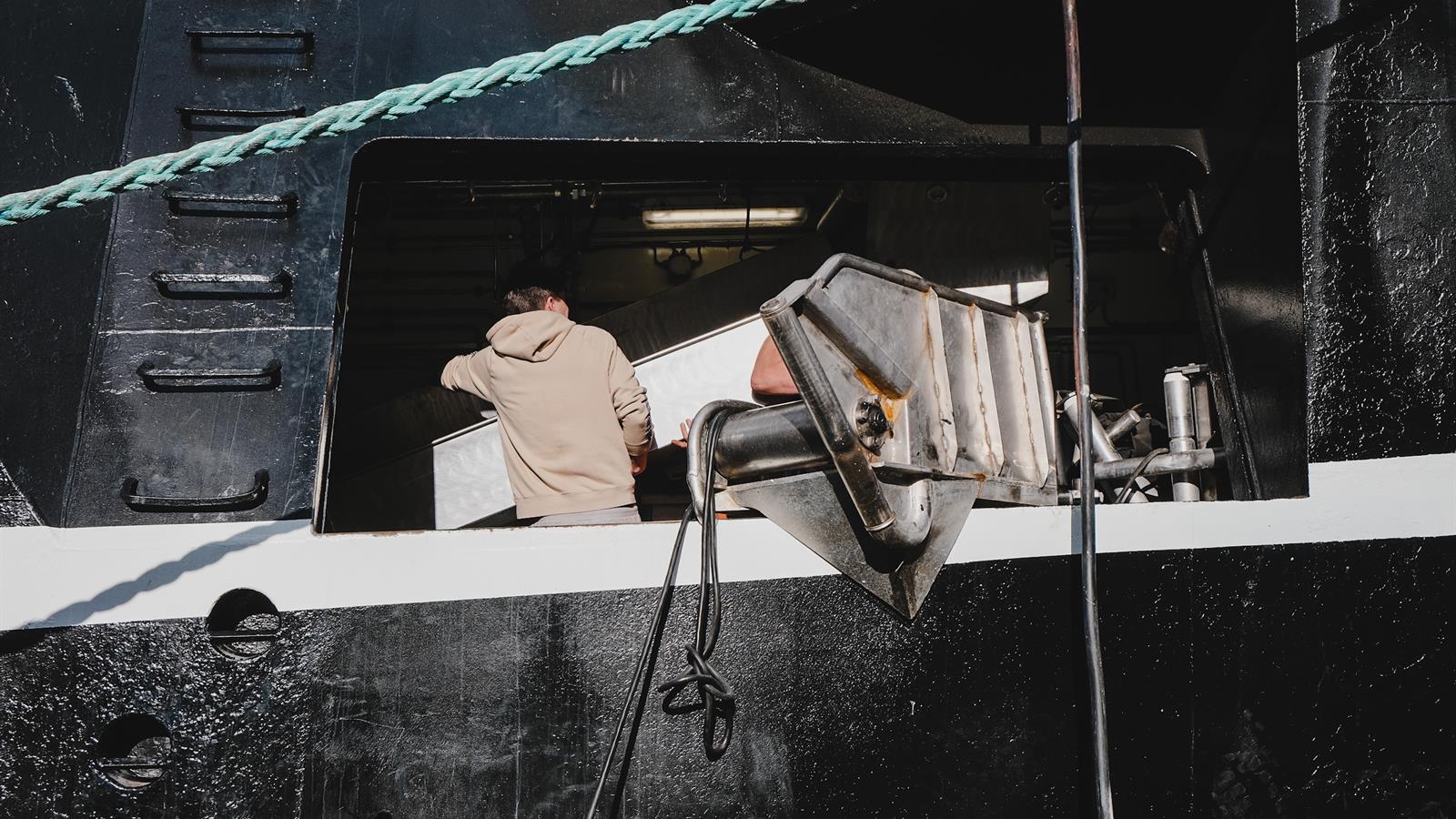 Higher capacity and a more efficient work environment.
The goal was higher capacity and a more efficient work environment for the crew on M/S Fiskenes.

– Our tank capacity was simply too low. The tanks filled up with water way too fast and because of that the fish didn't get enough time to bleed out, Technical Manager in Fiskenes Jim Ove Skeide explains. Optimar's solution allows the fish to stay in the water longer, which ensures even higher quality on the final product. In addition the solution makes it possible for the crew to grab a coffee.
– The crew were always running from one room to another. Now they will actually have time for a coffee, since the bleeding of the fish will be handled in the same room, Skipper on M/S Fiskenes, Kristen Hatlevik, adds.
Thankful for the fast response.
The Technical Manager didn't know if they would have the time to solve the challenge. They had already been turned down by the previous supplier.

– We are really thankful that Optimar was willing to help us on such short notice. Their team deserves a great amount of honor. Especially the two installers from Optimar who have been working on board. They were solution oriented and delivered great service, Skeide tells us.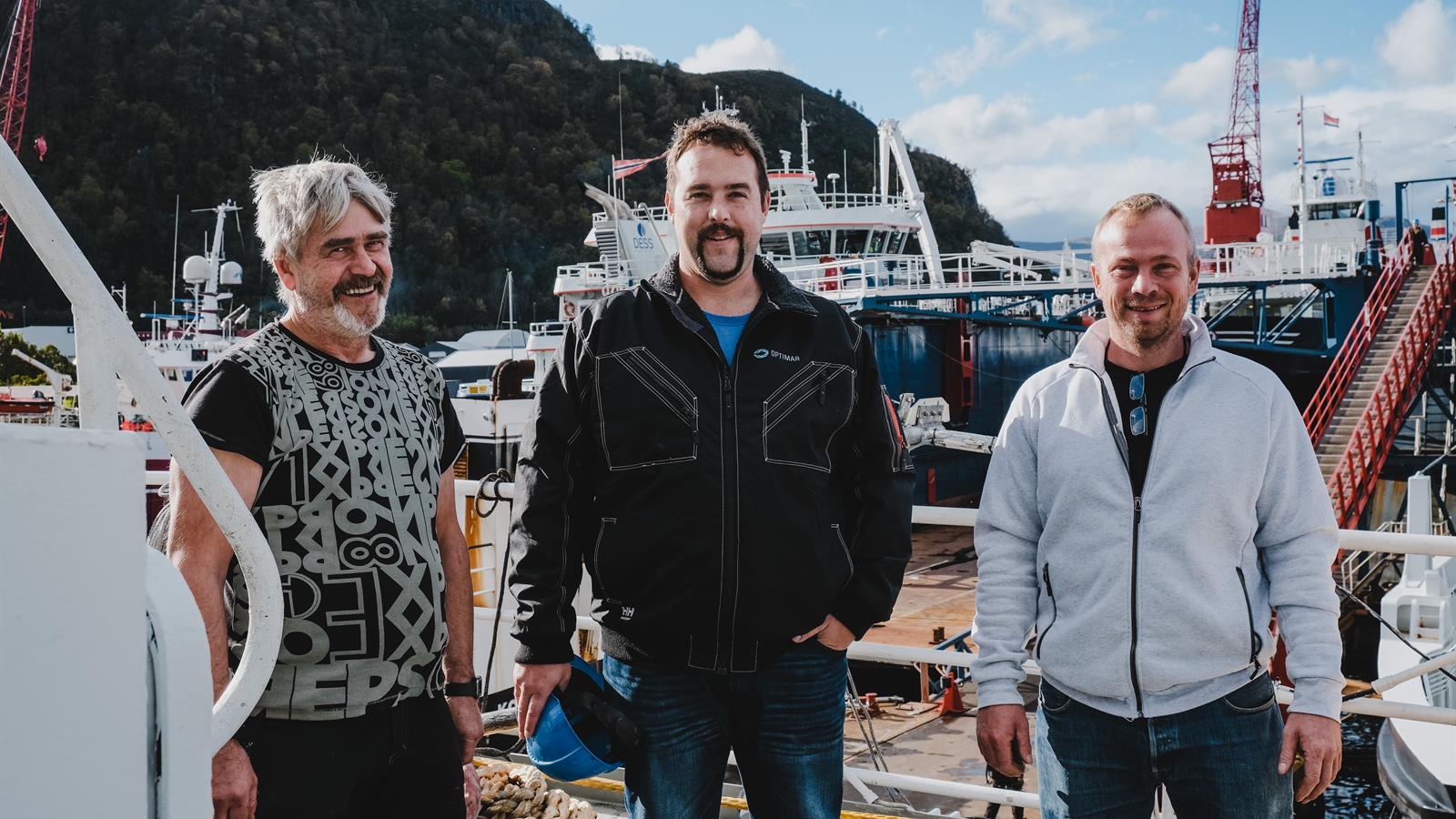 Jim Ove Skeide, Biarte Hånes and Kristen Hatlevik onboard at Fiskenes.
Hånes agrees and is proud to have dedicated teams to offer service like this.

– It's crucial for us to provide good solutions for our clients. Not only when dealing with huge new projects, but also smaller missions like this.