Meet us at the Simec AquaFish Exhibition in Saudi Arabia, 12 - 14 February 2023
Are you in the business of fisheries or shrimp farming in the Middle East? We have the systems and technology - let us help you to process fish more efficient and with better quality!
Optimar is one of the world's leading innovation companies in fish processing. We offer technology and factory solutions in robotization and automation, to customers in more than 30 countries. Our focus is to help you with sustainable fish handling solutions adapted for vessels, land-based factories, and the fish farming industry.
As a systems integrator, we provide the time, talent and technology required to turn your vision into reality – from initial plan to completed project.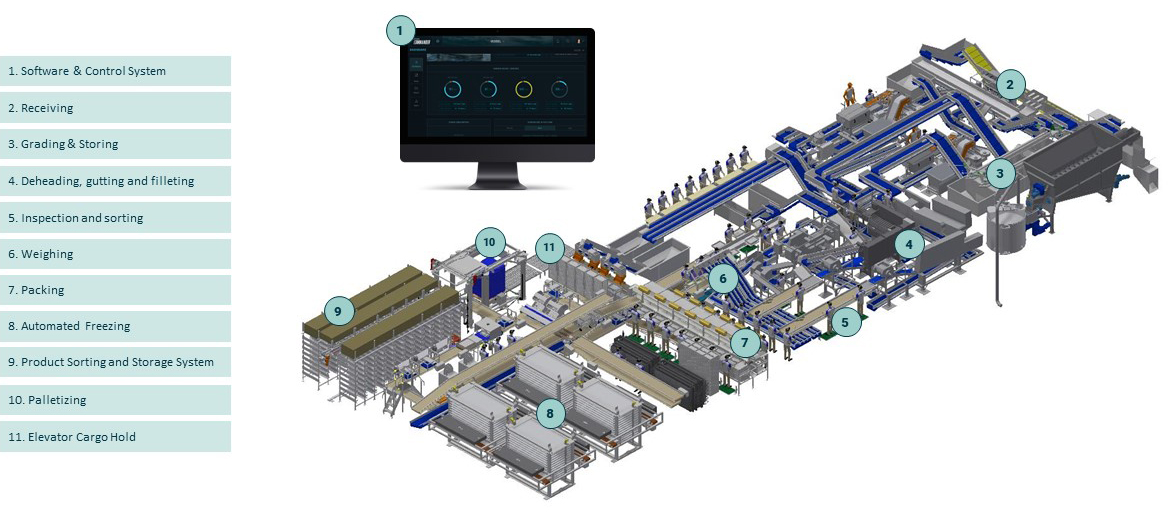 Team Optimar will be present at Simec Exhibition in Saudi-Arabia, the 12 - 14 februay 2023.
Whether you meet us there at the Norwegian Pavillion, or where it suits you best around the world - it is in our biggest interest to help you with the information you need.
Please do not hesitate to get in touch with us. You can also book a meeting in advance.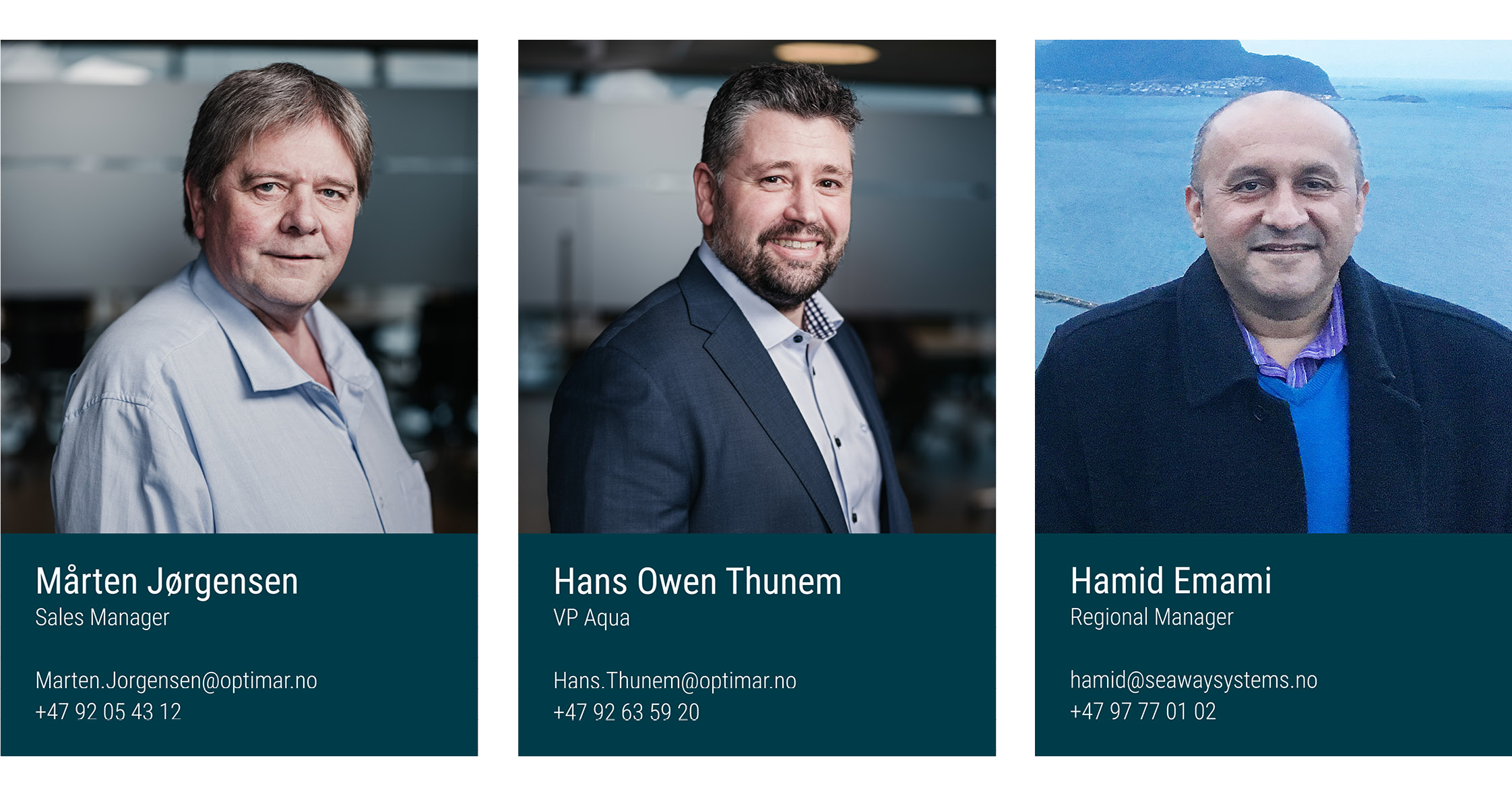 Fish handling with care
High quality seafood products are made from high quality fish handling. From the moment the fish is brought in, it is vital to secure its wellbeing. Optimar's automated systems maintain a high level of animal welfare as well as saving time, energy and money.
Our robust equipment can meet our customers' needs in the most extreme conditions, where every minute counts and downtime is no option.
Stun and Bleed system
Optimar Stun and Bleed solution, is just one of of our key solutions for fish farming. Our equipment for industrial processing of fish involves no chemicals and gentle handling in high capacity systems – both standardized and custom made.


Feel free to read more about some of our sustainable systems here:
https://optimar.no/blog/optimar-electric-stunners
Feedback from one of our customers about the Optimar Electric Stunner
"We are very happy to work with this machine. We use it for the processing of our Claresse (catfish) from our own farm. Compared to other methods like on ice or bleeding to death this is the perfect way for us to process. Because the fish experiences no stress which results in a better fish meat quality (just like meat). Also the process is fast and much cheaper then, for example, ice. Less labor and ice costs.
It makes no sense for us to put a lot of effort and love into farming the fish a good and sustainable way and then at the end, process the fish in a wrong way. With this stunning there is no stress = good quality".
Frank Foolen,

Claresse Visverwerking B.V.
If you want to know more, or have any questions - please call or send a mail to one of us in the team above.
You can also send us a message in the form below.