Optilice has helped us through several challenging lice periods
Optilice de-lices with lukewarm water only – no chemicals or medicines. That's why it has become a crucial tool in Sinkaberg Hansen's tool box. We wanted to hear more about their experiences with animal welfare and de-licing, so we sat down with Bjørn Gillund, the Veterinarian and Quality Manager in Sinkaberg Hansen.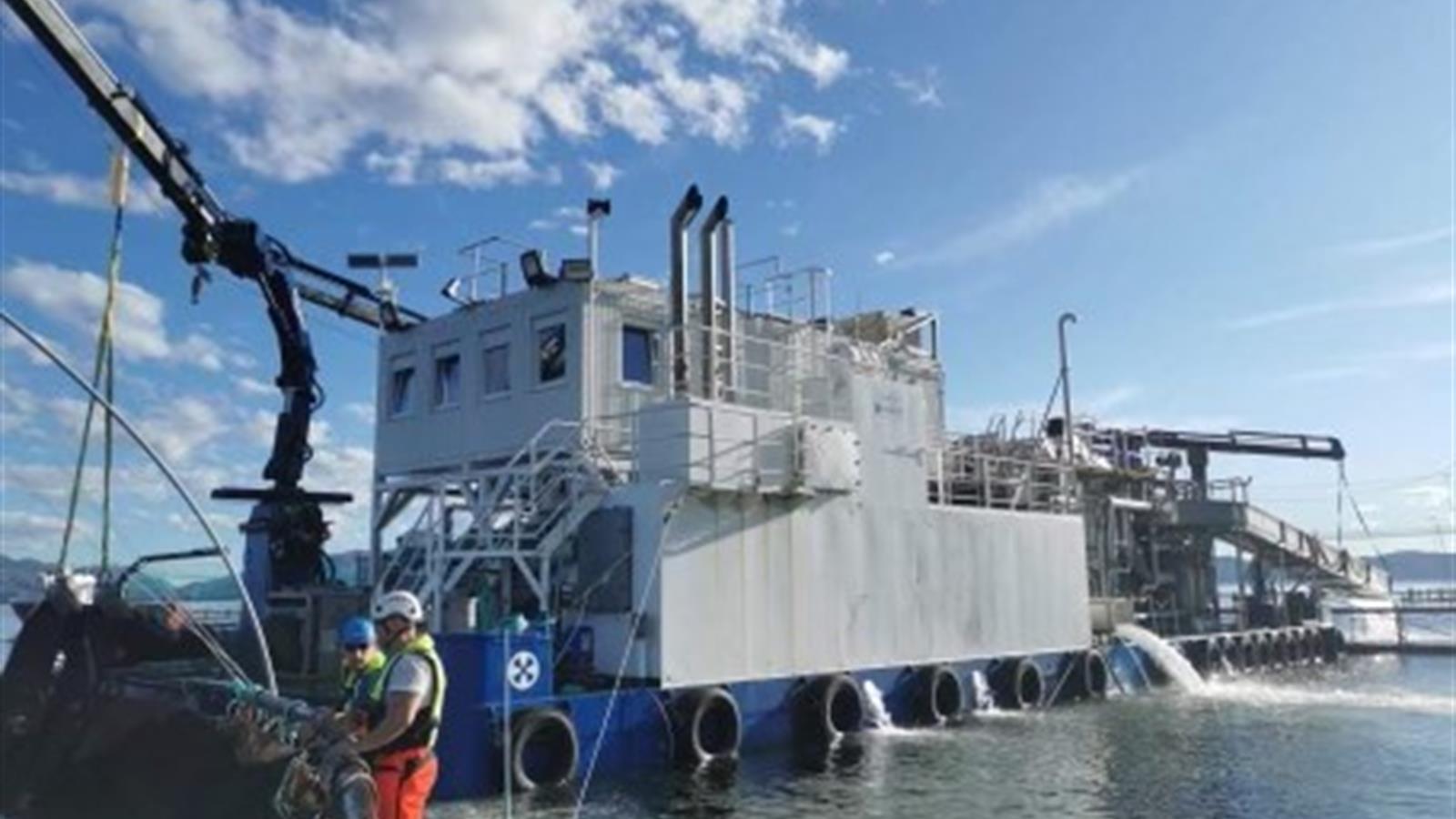 Optimal fleet at Sinkaberg Hansen
First, a few more details on what the Optilicer does from Håvard Worren, our Sales Manager in Aquaculture.


– The Optilicer allows the fish to swim through hoses before entering a tub. That's where the fish is carried carefully through the Optilicer by water currents. The water holds 30 degrees to make the lice let go of the fish before it goes back to the cage. The fish that has been de-liced is transported to its own department, he explains.
In other words, Optilice is a thermic, non-medical and sustainable treatment for removing sea lice on Salmon, Trout and Lumpfish. This gentle method requires no use of chemicals or medicals, and is documented to remove 98% of all sea lice. With many different treatment options in the same kit, we can promise you what we consider the best tool out there.
Effective in low sea temperatures

Sinkaberg Hansen had about 250 employees at their onshore and sea facilities in 2020. With a dedicated team focusing on fish health and fish welfare they have gained valuable experience.

– To treat fish during low sea-temperature is a huge challenge, but the Optilicer allows us to treat the fish even on cold days in November and December. For us that is one of the best benefits of them all. It removes over 90% of the lice without harming the skin. Because of that we may not need to do any de-licing during spring, Gillund tells us.

– Like with all other treatments, it's absolutely essential to plan, monitor and evaluate the process before, during and after de-licing. Making the right decisions is what maintains a good fish health and fish welfare, he adds.
Handles 300 tons of salmon per hour

Håvard Worren shares his opinion and describes the lice as extraordinarily adaptable.

– That's why we continue to develop the Optilicer. Not only to remove lice, but to handle the fish with the utmost care. There are many different methods to de-lice, and we need them all because of the adaptability of the lice, he says.
Today the Optilicer can handle 300 tons of salmon per hour. This capacity combined with the gentle treatment and high de-licing effect makes it an essential tool.
Aqua nor 2021
In August we will attend Aqua nor in Trondheim with a spacious stand. For booking of tickets or more information about Aqua nor you can read on their webpage.

It will also be possible to chat with us on our digital stand that will be available from 1. August.