Optimar to deliver complete factory for Deutsche Fischfang-Union GmbH & Co. KG (DFFU)
Earlier this year DFFU signed a contract with VARD, and now they have signed a contract with Optimar for delivery of a complete factory onboard, to be delivered in 2024. Optimar has a long history of delivering customized solutions for trawlers in the Barents. This is one of Optimar's many areas of expertise, and to deliver this solution to DFFU is considered a declaration of trust.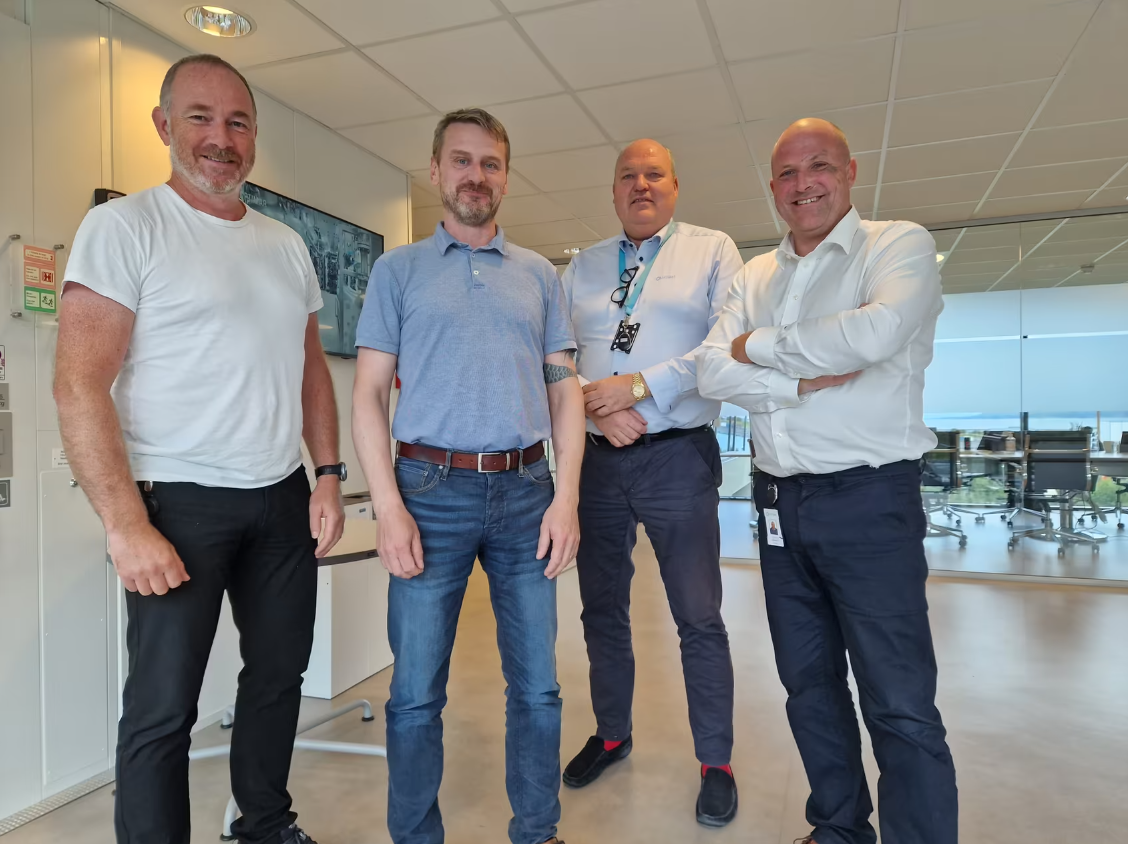 From left: Gunnar Eik from Vard, Guðmundur Óli Hilmisson, fleet manager at DFFU, together with Jon-Åge Eidem and Viggo Brevikat Optimar. Photo: Harald Skotheim.

Deutsche Fischfang-Union GmbH & Co. KG (DFFU)
DFFU is the oldest fishing company in Germany with over 100 years' history. Since 1995, DFFU has been part of the Icelandic Company Samherji/Alda Group. The Company represents all parts of the value chain, from fishing, processing, to distribution.
DFFU focuses on sustainable fishing, and with a 100% utilization of the catch they make sure that everything that is taken out of sea, will come to use. Optimar is glad to be a partner in this and to deliver equipment that contributes to this end.


About trawls
DFFU's new trawler will have a line for whitefish with fillet production and automatic portioning of the fillets. In addition, it will have an option for delivering gutted and frozen fish for onshore facilities.
The boat will also have a dedicated shrimp line onboard. The capacity of this line will be approx. 30 tons single frozen shrimp, whereas the capacity of the fillet line will be approx. 60 tons frozen fish. With good input from the shipping company, we have designed a bleeding tank onboard that has an even and frequent circulation of the water – in order to achieve more efficient bleeding of the fish.
With three Optimar Autofreezers everything will be in line for fast freezing of the fish. The factory will handle both fillet production and portion production of the white fish.
Optimar's automated hotel solution and self-patented palletizer with an integrated lift will enable as much automated handling of the fish as possible, as well as clean pallets at unloading.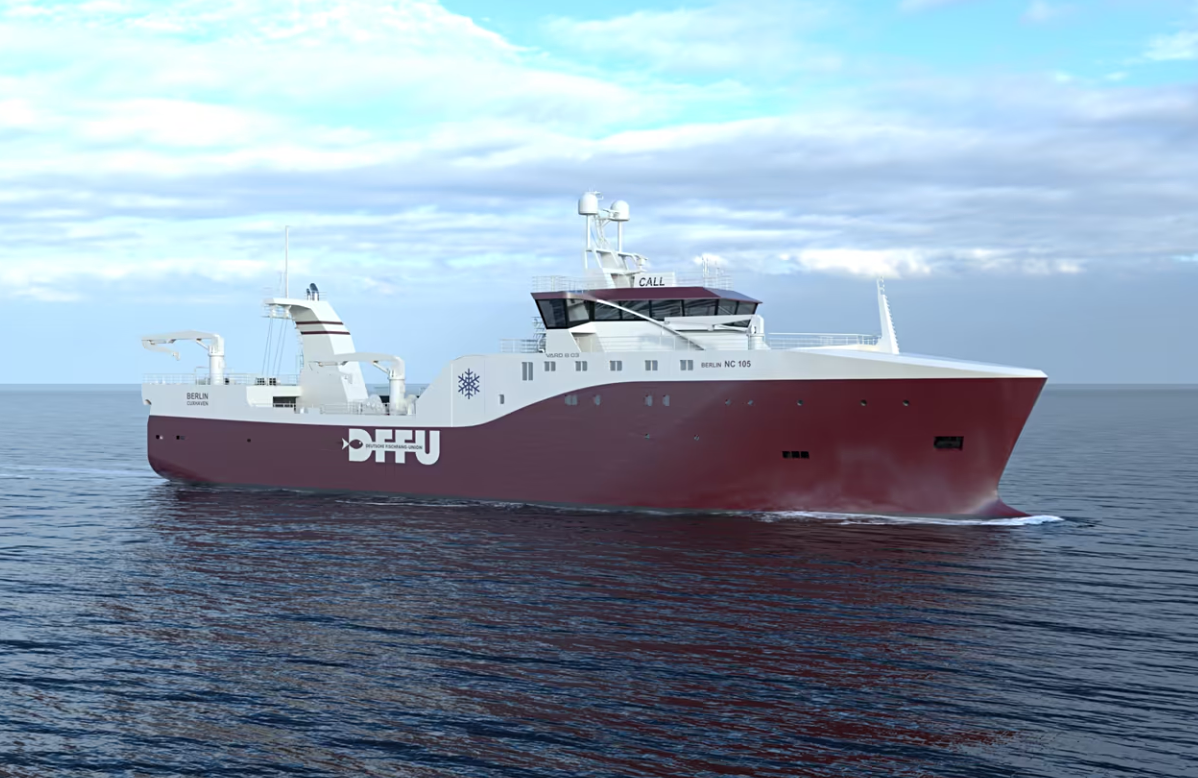 The freezer trawler has a price of around 500 million and is to be delivered at the beginning of 2024.
It will be 87 meters long and has room for a crew of 34 people. Photo: Vard.