The demand for container-based solutions is increasing
The mobile containers ensure versatility, and provide seafood companies the opportunity for more operating days. For instance, a fishing trawler can operate as support to aquaculture or other operations out of season.

– we have customers that have ordered a container-based solution for processing salmon onboard their newest trawler, VP Sale at Optimar Viggo Brevik explains.

This custom-built solution allows the trawler to operate as a mothership during the salmon season. Thanks to the mobility, the processing solution can be mounted to the trawl deck and function as a salmon slaughter facility by need.

– This new contract is a proof of concept, and we are grateful for the trust, Brevik states.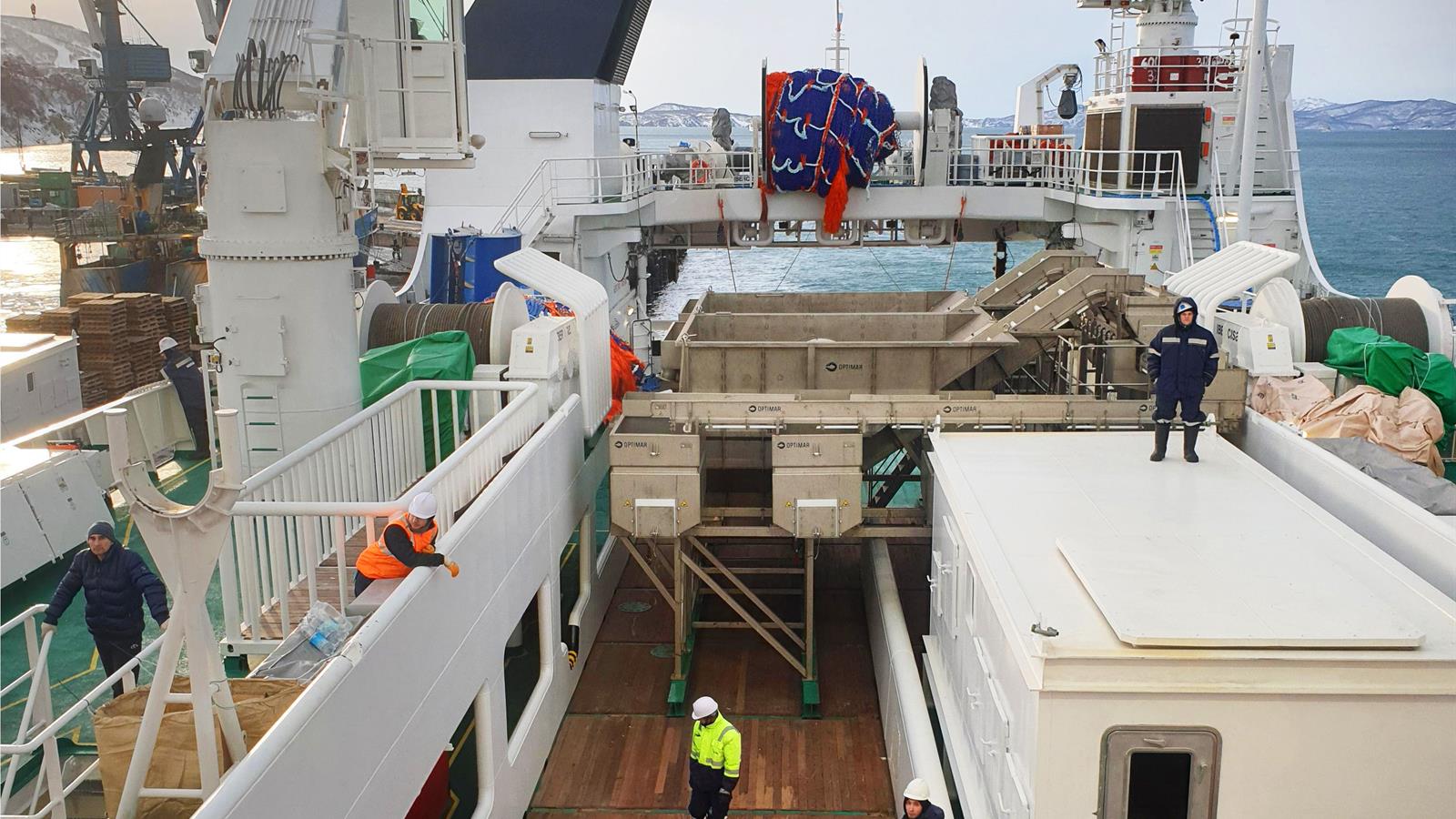 Installation of container based solution on trawl deck. First of four containers in place.

Provides a range of opportunities
Building vessels keeps getting more advanced and the costs are continuously increasing. Downtime out of season results in even more costs for the fishing companies.

– This is unnecessary. The container-based solutions make it possible for the vessels to provide other services within the same company, or even in collaboration with other companies, Viggo Brevik explains.

He mentions stun and bleed activities and better utilization of residual raw materials. No matter the need, our solutions are flexible and can be built based on your needs.

– The goal is for the vessels to be in operation all year around. Whether they support aquaculture when not fishing, or go into crab fishing. The population of snow crabs is increasing and now is a good time to take a position in the market before the quotas are distributed, he adds.

Do you want to know more about our versatile and user-friendly mobile solutions? Get in touch with Viggo Brevik