Our Responsibility
Sustainable management of the world's fish stocks, both wild and farmed, is key to keeping a growing global population adequately fed.

Optimar's sustainability strategy shows how we are working as an organization to manage all our resources in a way that creates value not only today, but for the generations to come.
Our purpose -

fish handling with care
At Optimar we take our purpose seriously – fish handling with care. This is the core of what we do at Optimar and how we fulfil our company mission. We improve the sustainability of food production by enabling our customers to process fish more effectively, safely and with higher quality. At the same time it also means caring for people and planet, and creating value for the next generations. There is a growing sense of ownership at Optimar to drive this forward which enables us to continue to take big steps forward each year.
While combating climate change and protecting the environment are fundamental aspects of this, we choose to take a broader view. For us, social and economic development is equally important.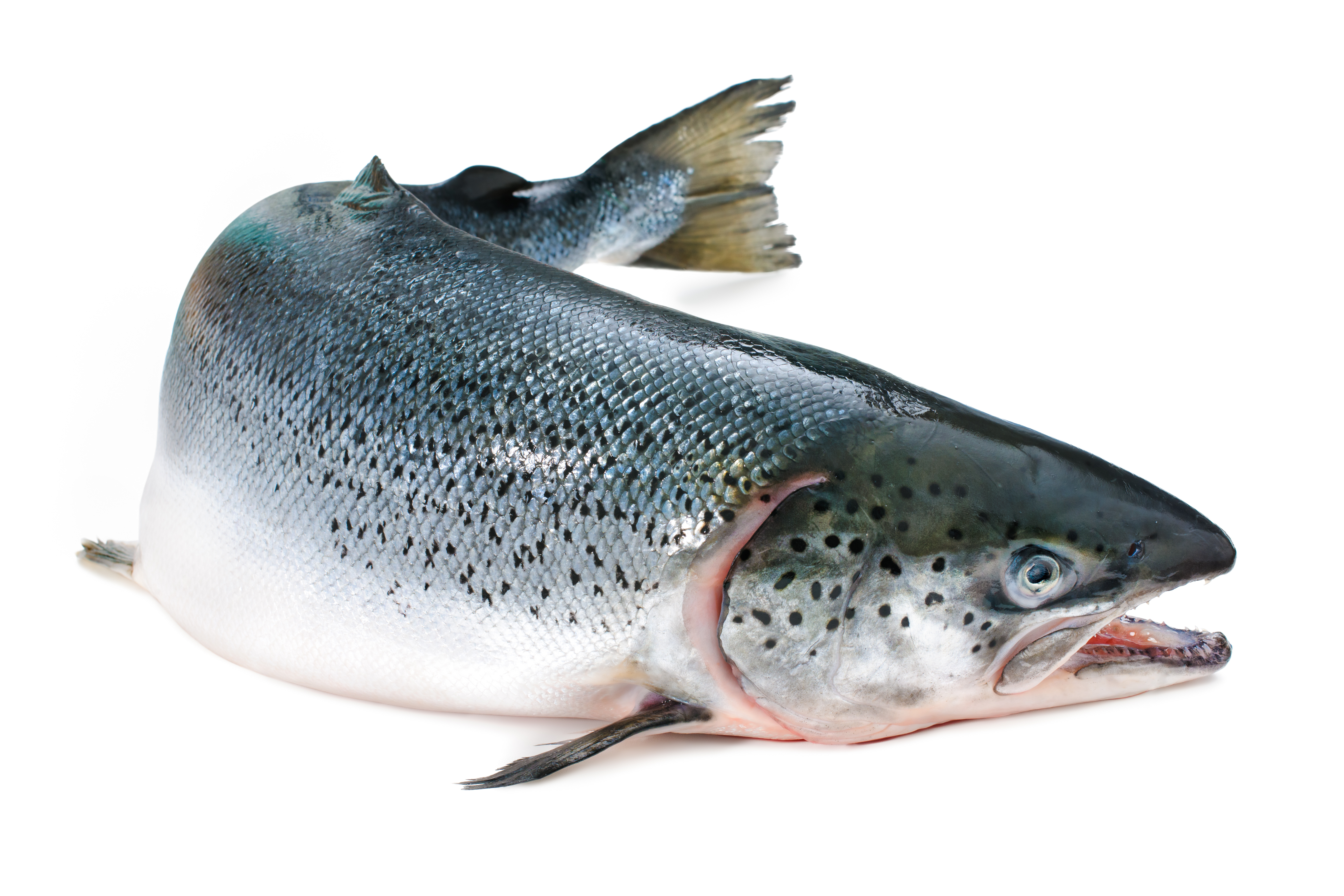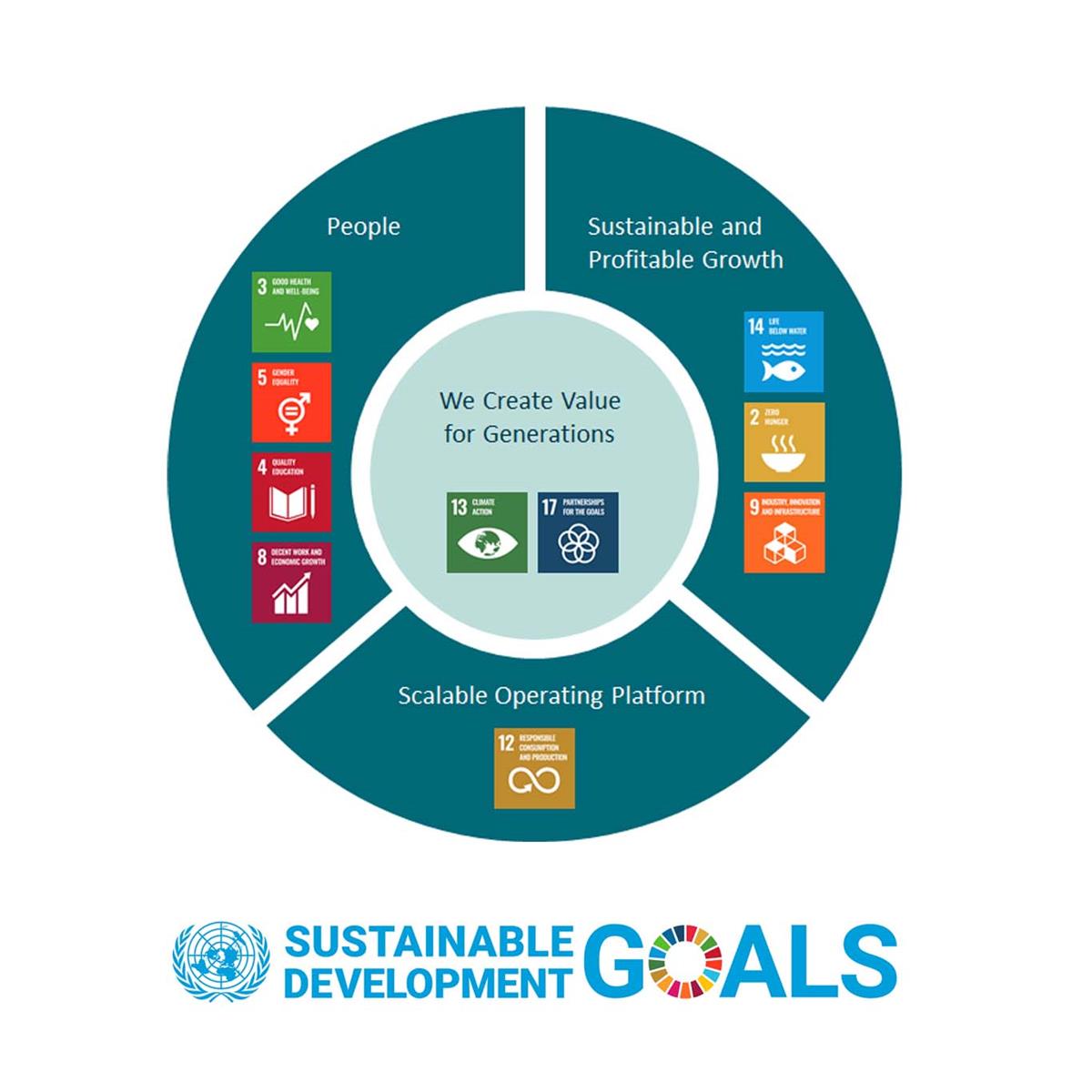 Our sustainability strategy


The UN's 17 Sustainable Development Goals (SDGs) provide a framework for achieving the agenda and targets set by UN Member States. Together, the SDGs signpost what needs to be done to end extreme poverty, fight inequality and injustice, and protect our planet. We have mapped our sustainability priorities against these goals, 10 of which are highly relevant to our stated ambitions. These covers human rights, labour rights, the environment, and anti-corruption.
We have linked these 10 goals to our overall strategy. Partnership and collaboration are fundamental to how we will achieve our targets. We strive to contribute to reduce our footprint and enable our customers to do so as well.
We have mapped three different focus areas where we would like to make a difference:
People.
Scalable Operating Platform.
Sustainable and Profitable Growth.

Goal 2: End hunger, achieve food security and improved nutrition and promote sustainable agriculture
Goal 3: Ensure healthy lives and promote well-being for all at all ages
Goal 4: Ensure inclusive and equitable quality education and promote lifelong learning opportunities for all
Goal 5: Achieve gender equality and empower all women and girls
Goal 8: Promote sustained, inclusive and sustainable economic growth, full and productive employment and decent work for all
Goal 9: Build resilient infrastructure, promote inclusive and sustainable industrialization and foster innovation
Goal 12: Ensure sustainable consumption and production patterns
Goal 13: Take urgent action to combat climate change and its impacts
Goal 14: Conserve and sustainably use the oceans, seas and marine resources for sustainable development
Goal 17: Strengthen the means of implementation and revitalize the Global Partnership for Sustainable Development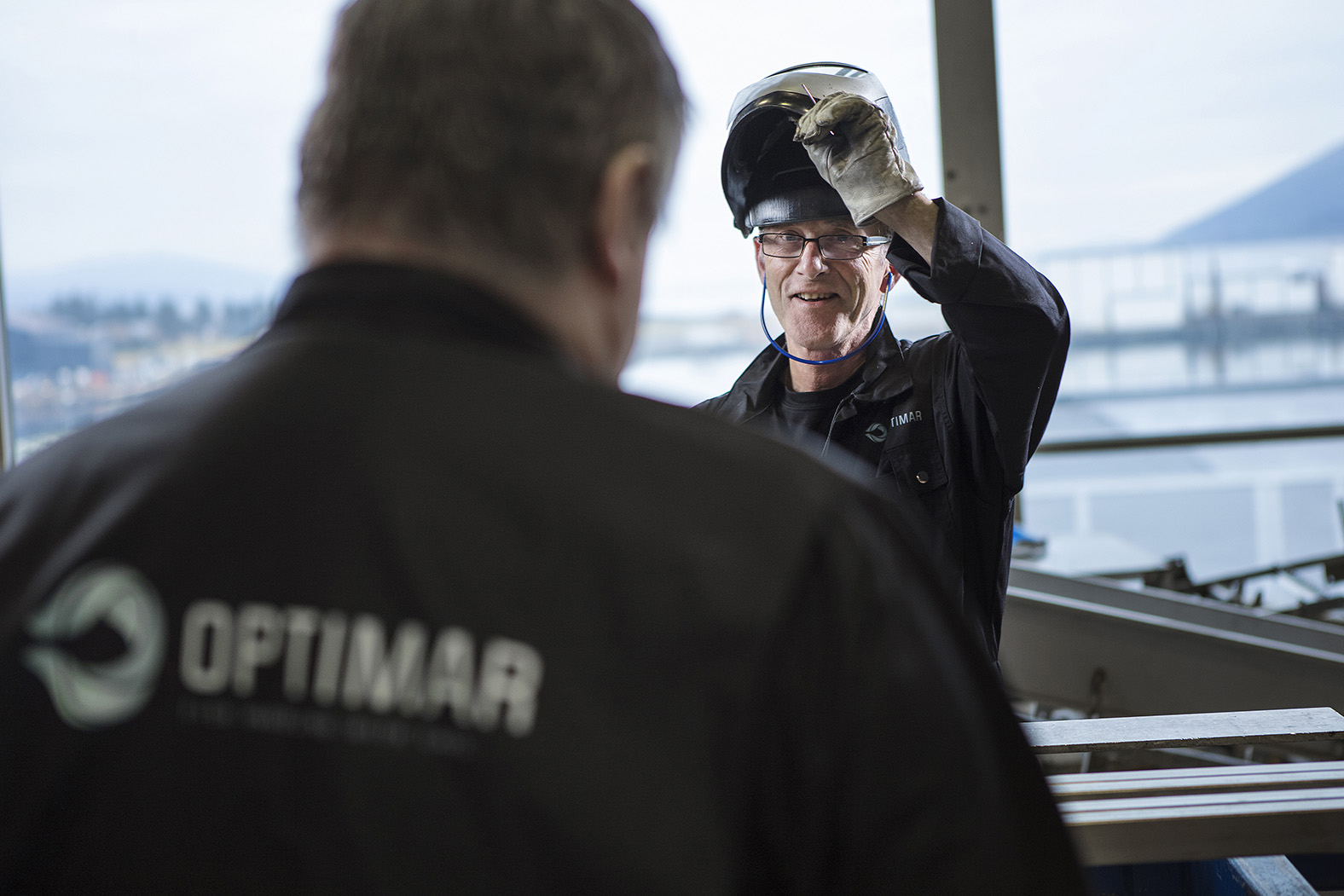 We create an industry that cares for people

People are at the heart of what we do. Their health, safety and wellbeing are therefore the key to making our shared planet a little better. Through training and development, we can ensure that both our teams and our clients operate safely.

It is our responsibility as an organization to ensure that our employees have opportunities to develop through training, coaching and new challenges. For people to be receptive to development, it requires a good balance between work, private life, and health. Good mental health, safety and physical activity are important.
We focus on recruiting staff with the right mindset and competence. A blend of backgrounds, genders, ages, competence and mindset will enable us to successfully develop the organization.


Building a sustainable operating platform
By reducing our operational footprint, we reduce the footprint of the products out to our customers. Our common responsibility is something we take seriously and work hard to improve.
At Optimar, we always focus on making products and systems that ensure a high-quality end product, with as little waste as possible. For Optimar, it is important not only to manage our operations in a sustainable way, but also to help customers with their footprints. We always focus on our customers and the quality of the end product.
Since 2020, we have continued to implement a Lean philosophy and roll out Lean tools in the organization. In our experience, Lean thinking directly supports our sustainability goals.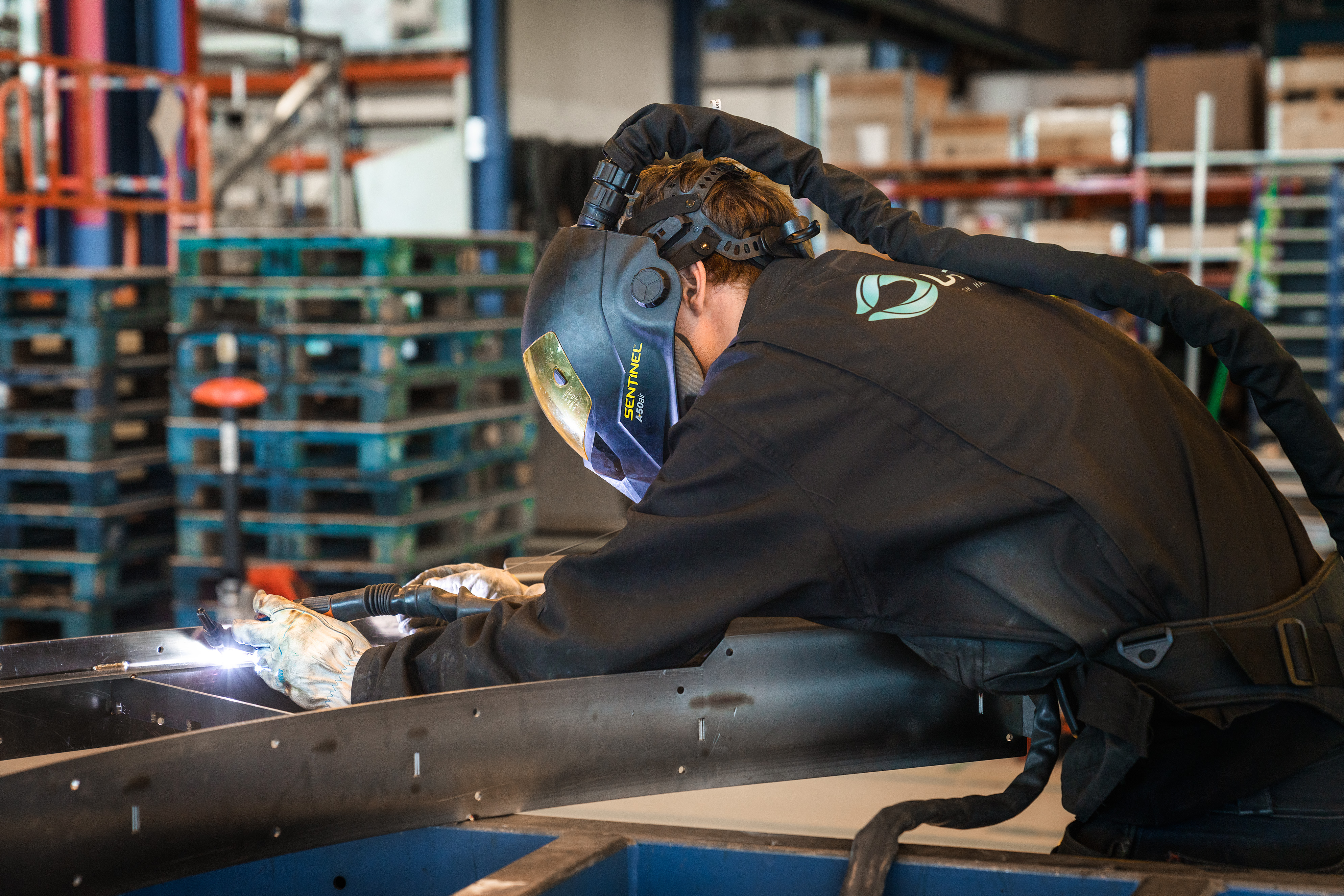 Sustainable and profitable growth

Climate change, overfishing and pollution threaten marine life – and us. The ocean provides a living for more than a billion people. As the world's population grows, more and more people need to be fed by what the ocean can provide. In principle, fishing is a renewable industry, but only if we manage the resources in the right way.
Sustainable products from Optimar will support the development of a sustainable fishing industry. By constantly challenging the status quo, we will help to drive change for the better.
Optimar's main strategy is to create systems and products that will take the fishing industry into a sustainable future.
Development of sustainable products

In 2021, Optimar has had two main areas of focus with respect to sustainable products. Focus number one has been to improve cooperation with the Norwegian Food Safety Authority and create solutions that support fish welfare. Focus number two has been to invent efficient solutions that maintain fish welfare and at the same time deliver increased efficiency and profitability for the actors in the fishing industry.
Optimar has also established good connections with research organizations such as Nofima in Norway. This is to obtain third-party documentation that fish welfare is maintained when Optimar products are used. In 2021, the focus has been on the products Electric Stunner, Optilize, Optiflush and Stun & Bleed systems for use on farmed cod.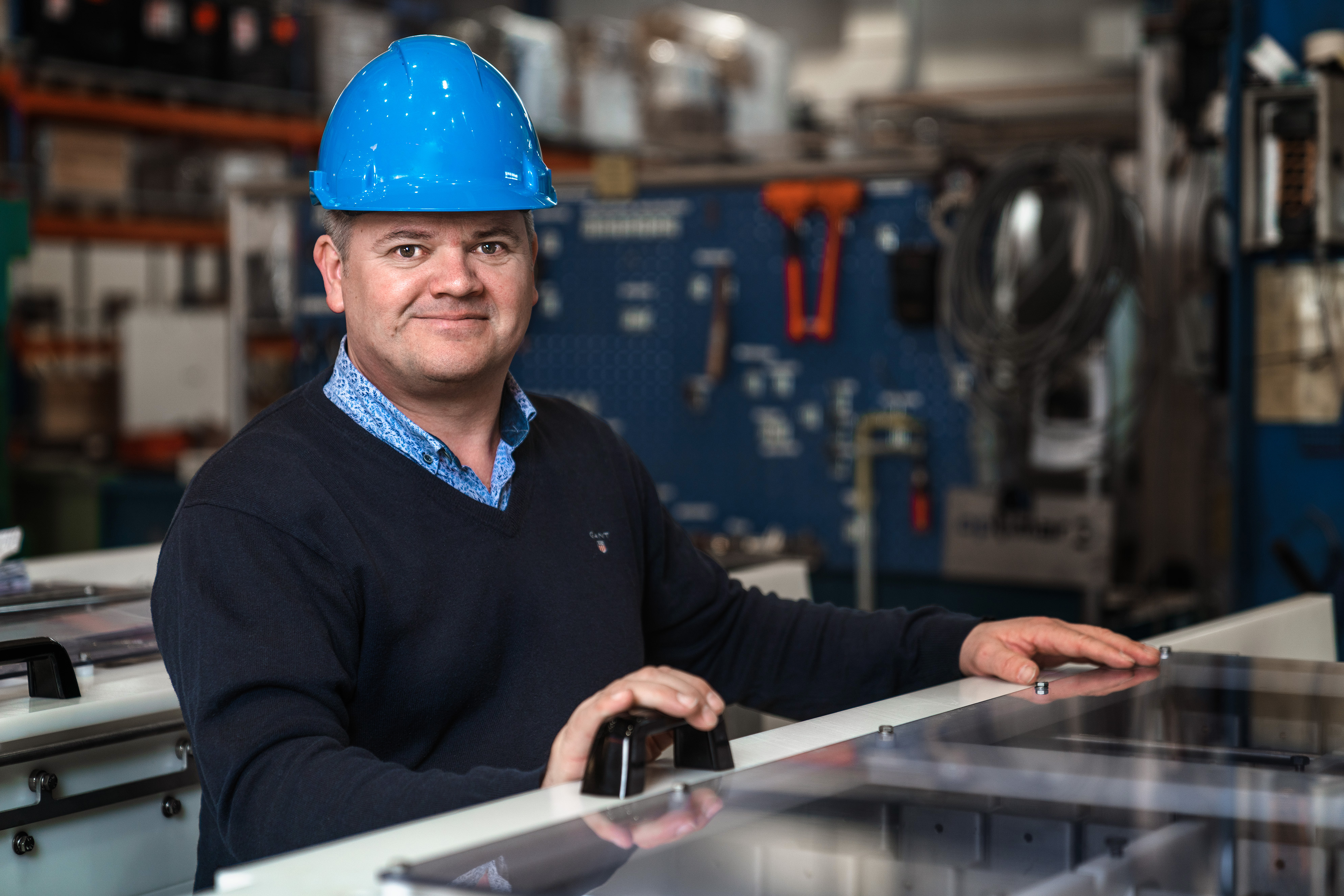 Cleaning up the past - for the future

Every minute 15 tons of plastic end up in the ocean. As a market leader in the fishing industry and a part of the global food chain, it's our responsibility to create value for the next generations.
This mindset followed us to the Kalvøya island outside Ålesund. Together with the Norwegian voluntary organization Plastfritt Hav, we invited our employees and their families to help clean the shores. This is a commitment Optimar has signed up to through the Keep Norway Clean ("Hold Norge Rent") scheme, where you adopt a part of Norway and commit to clean the shores from plastic litter.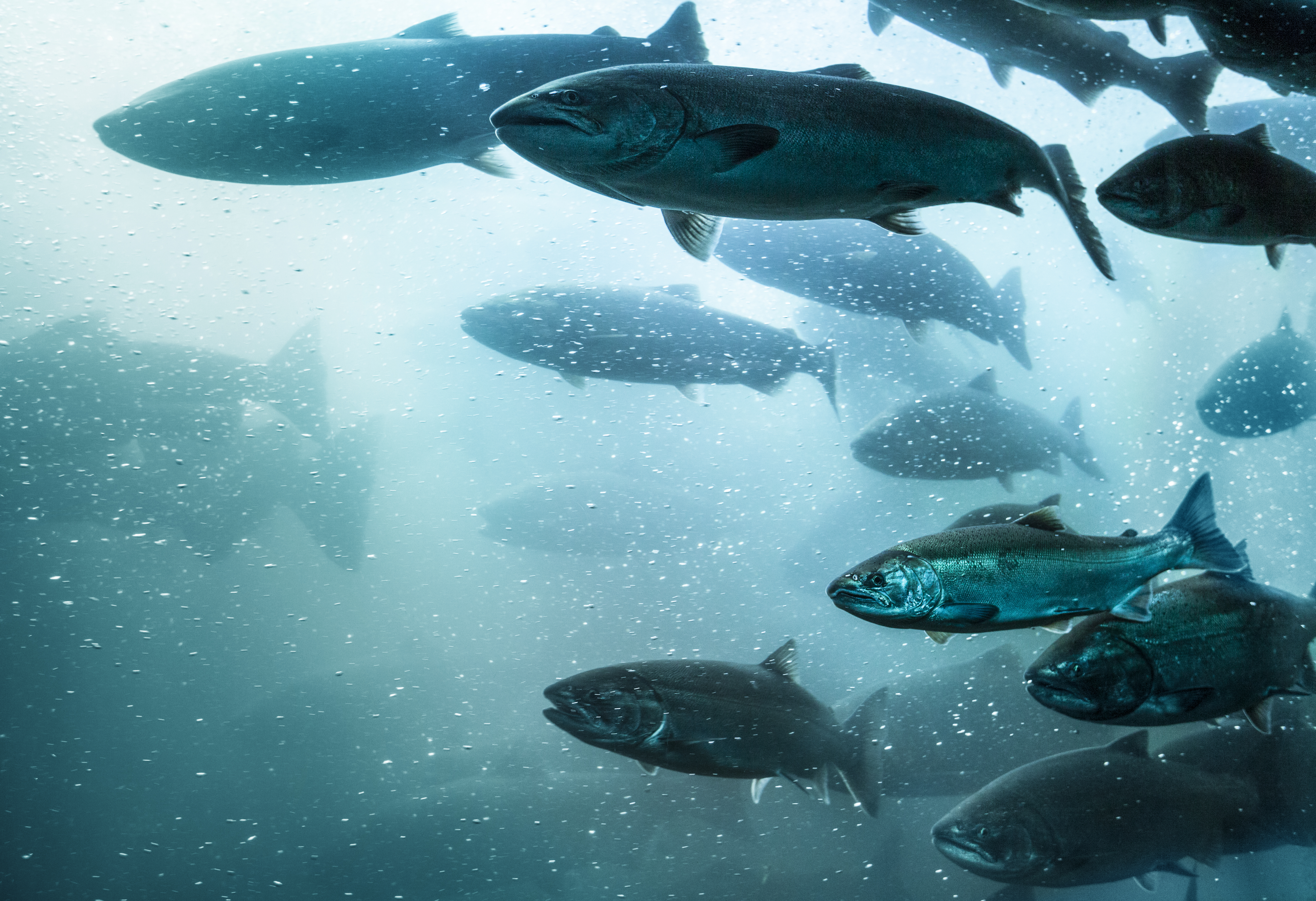 How sustainable is Optimar

Find out in our Sustainability Report for 2021. Here you can read:
A presentation of Optimar

'

s sustainability strategy.

A description of our actions and policies relating to human and labour rights, as well as our environmental performance.

Details of our support for the UN Global Compact.

What we are doing to combat corruption.

Which UN Sustainable Development Goals we are contributing to.

How we are exercising our corporate social responsibility.
Although much more remains to be done - the Sustainability Report 2021 shows how we are moving forward and working as an organization to manage our resources in a way that creates value not only today, but for the generations to come.