OPTILICE
Removing sea lice without using
chemicals or medicals
The best MULTI-TOOL for removing sea lice
Optilice 4 by Optimar is a thermic, non-medical and sustainable treatment for removing sea lice in Salmon, Trout and Lumpfish. This gentle method requires no use of chemicals or medicals, and is documented to remove 98% of all sea lice up to 36 °C. With many different treatment options in the same kit, we can promise you what we consider the best tool out there.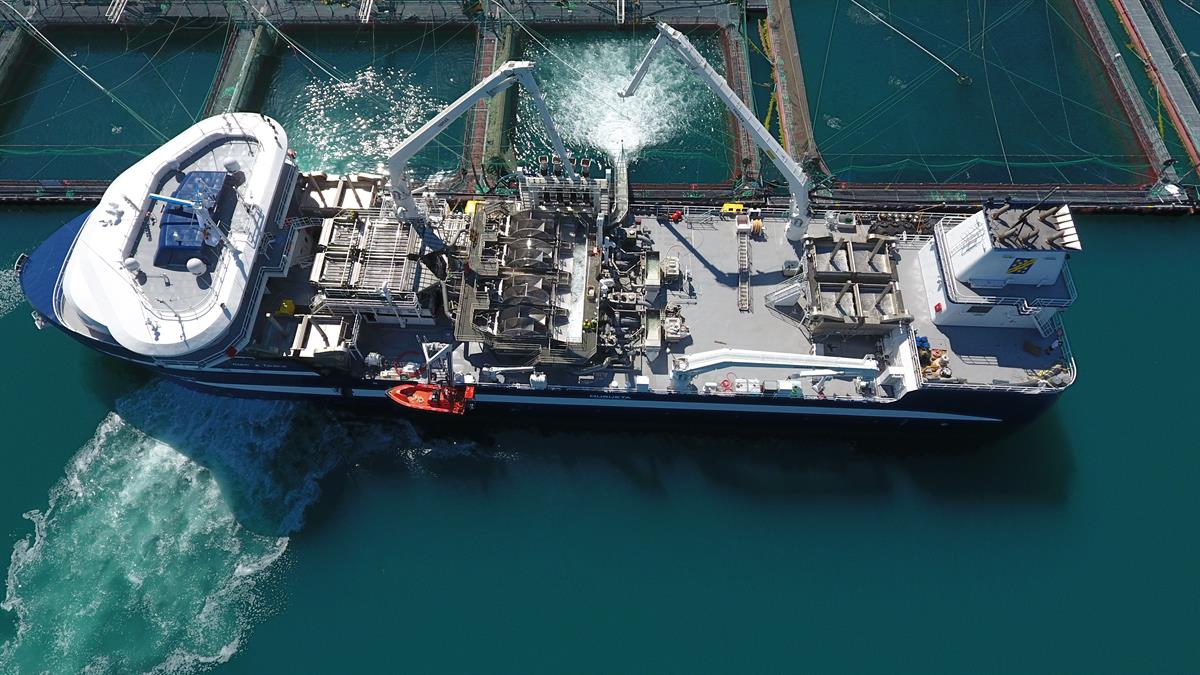 Non-chemical and non-medical
High animal welfare
Documented effect: 98% of the sea lice removed*
Environmentally friendly
Uses heated and chilled seawater, and heated fresh water
Adjustable temperature
Adjustable holding time
Disinfection
Easy access, control and cleaning
*Optilice 4 removes the parasite sea lice (Lepeophtheirus salmonis) and (Caligus elongatus). Nofima has documented that in average 98% of all mobile pre-and adult sea lice are removed by this method (ref. Nofima Report No. 59/2016)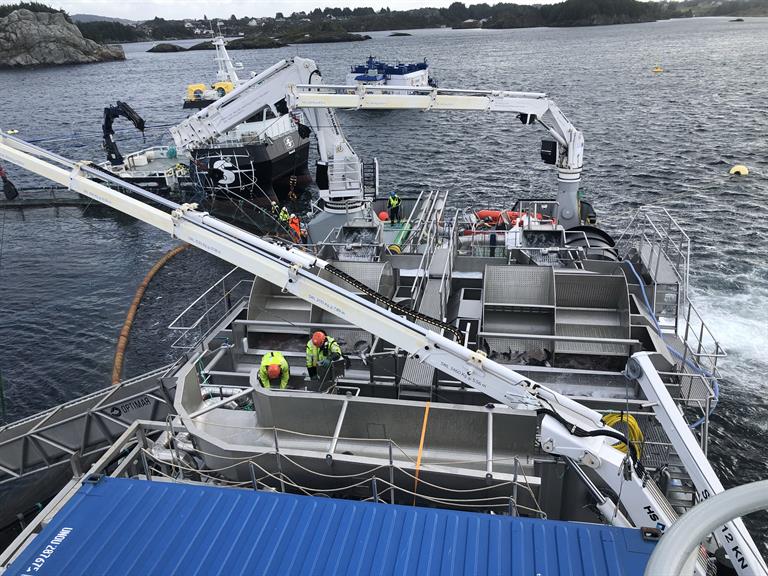 The fish is pumped from the cage for the Optilice 4-treatment, using the SQ 16 fish pumping system. The fish is counted, and then bathed in temperature-controlled water (-1C – 36 °C seawater or fresh water) in a controlled and time-adjustable time treatment. The underwater circulation of 1000 ltr/sec per line secures a continuous supply of fresh seawater (10 m3/hour per line).

After the treatment, the fish flows back to the cage, and all sea lice are filtered out and destructed. The system comes with an open construction for easy access, control and cleaning, and a flow of fresh seawater in the outfeed-chute/pipe. Optilice 4 provides a reliable, robust and good monitoring of fish welfare. The system can be combined with grading-equipment and is Optimar Commander compatible.
New features in Optilice 4
Fish pump SQ 16. Better animal welfare reported by Multiconsult in June 2018
Minimized chance for damages on the fish due to improved design of the treatment-tanks
New lice-filter specially designed for Optilice 4
Collection and destruction of sea lice
Filtration of all water
Optimar Commander as control system with full insight of your operation, remote support with live-view

Logging of production data for easy documentation and reports
Higher capacity. 120-150 tons/hour per line
Bigger treatment tanks with more room for the fish
Prepared for Cold water treatment module (at warm seawater temperatures)
Prepared for Heated fresh water module (for gill disease treatment)
Hygienic: Automatic CIP-washing, cleaning inside pipes and

tanks with an integrated O3 system